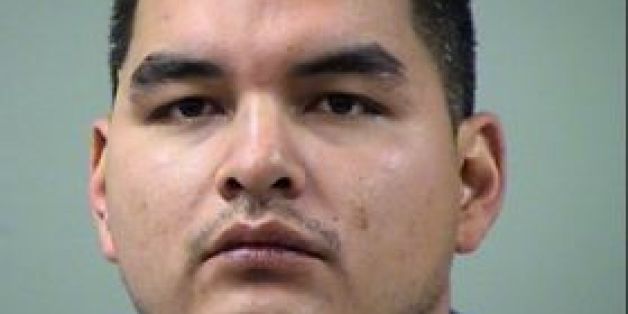 Officer Frankie Salazar of Texas' Olmos Park Police Department is charged with aggravated assault after a plan to spice up his sex life went horribly, horribly wrong, News 4 San Antonio reports.
Salazar, 29, and his 33-year-old friend, Jesus Edward Guitron, hatched a "wife swap" plan months ago to switch sexual partners, according to the San Antonio Express News. On Saturday evening, Guitron and his wife went over to Salazar's place, and after some drinks, Salazar started kissing the woman.
The woman didn't care for this, and decided she wanted to back out of the plan. At about this time, Salazar's wife walked in and, since no one alerted her to the swap that was supposed to be going on, she was none too pleased to see her man putting the moves on another lady.
Things escalated to a fistfight between Salazar and Guitron, and Salazar allegedly wound up shooting Guitron in the chest and hand, according to KENS 5.
Salazar was suspended without pay pending his trial.
"As I tried to tell kids that want to get into law enforcement, Olmos Park Police Chief Fritze Bohne told News 4 San Antonio, "be careful about your decisions, 'cause decisions have long-term consequences."