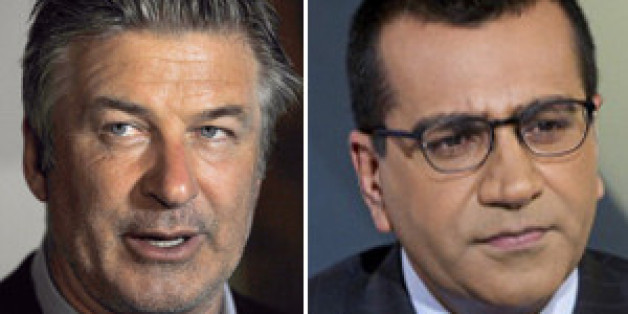 Alec Baldwin defended his fellow former MSNBC host Martin Bashir following Bashir's resignation over the controversy surrounding his comments about Sarah Palin.
The former MSNBC host took to Twitter on Thursday, critiquing the network and calling Bashir a creator of "great television":
Bashir created great television.
Broadcasters on certain networks are called upon to offer analysis of events and public policy, day in, day out
Often with tremendous aggression and scalding language. If, over the course of hundreds of hours on the air, they commit a foul.....
Then it's like high-sticking in hockey or a late hit in the NFL. Throw a flag. But to end someone's job?
I wish @MartinBashir the best of luck.
Some of these cable venues really are Off-Off Television.
And their need for a reliable, even forced, homogeneity is more apparent than ever. Whatever side of the political aisle they line up on
MSNBC is driven by a mystical/twistical reliance on carriage fees from cable operators, w very low ratings overall.
The comments are somewhat at odds with some of Baldwin's previous statements about Bashir. After Baldwin exited the network following anti-gay comments he made towards a photographer, he told Gothamist, "Martin Bashir's on the air, and he made his comment on the air."
SUBSCRIBE AND FOLLOW
Get top stories and blog posts emailed to me each day. Newsletters may offer personalized content or advertisements.
Learn more