Quick! Can you find the Drudge Report link to Nelson Mandela's death from this image of Drudge's home page on Thursday evening?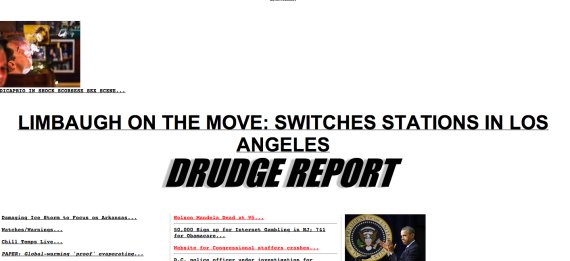 Did you spot it? It's that small red headline, underneath the huge headline about Rush Limbaugh's radio station moves. Priorities!
SUBSCRIBE AND FOLLOW
Get top stories and blog posts emailed to me each day. Newsletters may offer personalized content or advertisements.
Learn more