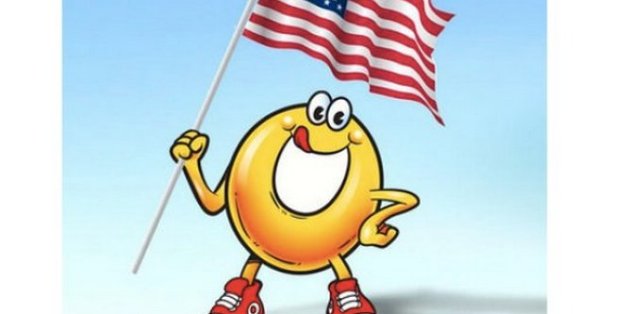 Twitter/Spaghettios
Late Friday night, the canned pasta maker SpaghettiOs sent out a tweet featuring its mascot holding an American flag asking people to "take a moment to remember #PearlHarbor with us."
LOOK: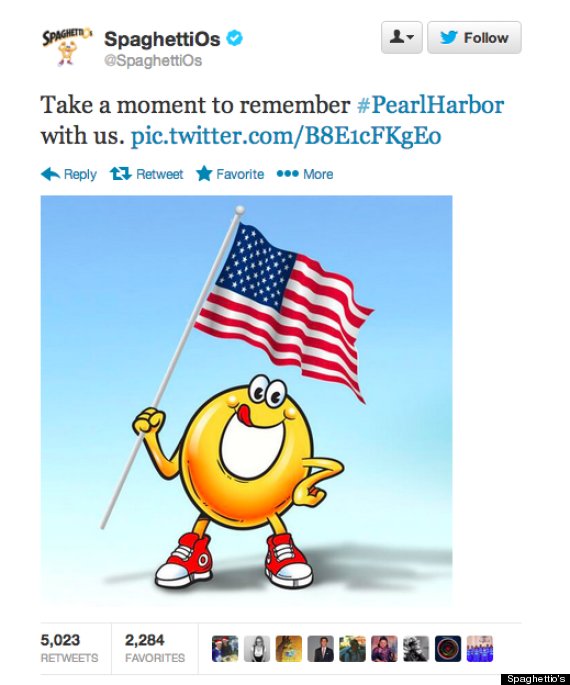 There were some who questioned whether such a promotion was appropriate to the solemn occasion.
Hope nobody minds if I chose to remember Pearl Harbor and forever forget @SpaghettiOs. #TastelessCorporation

— Simply Laura (@Lauran0805) December 7, 2013
I think @SpaghettiOs is gonna have an opening for a new social media manager in a few hours.

— Gift of the Maggie (@maggieserota) December 7, 2013
On Saturday morning, SpaghettiOs deleted the offensive tweet and issued an apology:
We apologize for our recent tweet in remembrance of Pearl Harbor Day. We meant to pay respect, not to offend.
But some suggested that the SpaghettiOs flap may have increased its brand awareness anyway:
Yeah, yeah, keep laughing, but I bet you guys hadn't thought of @SpaghettiOs in years until yesterday.

— Seph Barker (@seph_barker) December 7, 2013
While others simply noted the sad irony inherent in the whole thing:
Twitter has spent the last 12 hrs talking about @SpaghettiOs. Humanity is doomed.
Campbell Soup Company, which owns SpaghettiOs, did not return a request for comment from The Huffington Post.
FOLLOW HUFFPOST