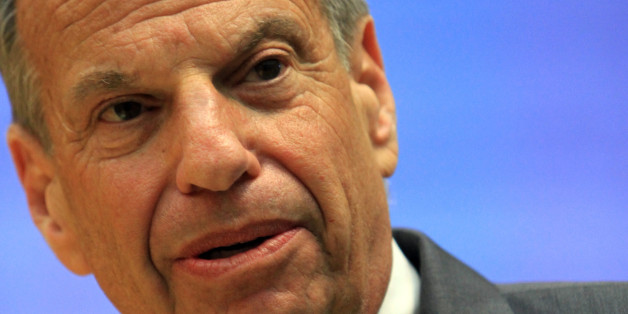 By ELLIOT SPAGAT, THE ASSOCIATED PRESS
SAN DIEGO (AP) — Former San Diego Mayor Bob Filner will be sentenced Monday on felony and misdemeanor charges.
He pleaded guilty in October to charges related to placing a woman in a headlock, kissing another woman and grabbing the buttocks of a third.
In a plea agreement, prosecutors say they will recommend that he get three months of home confinement and three years of probation.
The 71-year-old Democrat left office Aug. 30, amid widespread allegations that he sexually harassed women.
ALSO ON HUFFPOST:
PHOTO GALLERY
BEFORE YOU GO
Mayors Of America's Largest Cities
PHOTO GALLERY
Mayors Of America's Largest Cities