We get it, art world. Everyone makes mistakes. But how are we ever expected to learn from those mistakes if they're not first revisited and gawked at on the internet? As this tempestuous year draws to a close, we'd like to look back on the artistic moments that made us cringe, wince and occasionally shed a single tear. This year in particular brought a tragic acid attack, a bizarre semen debacle and an intolerable amount of sexism.
These are the art world's worst moments of 2013. Feel free to commiserate with us in the comments.
1. This Botched Qing Dynasty Fresco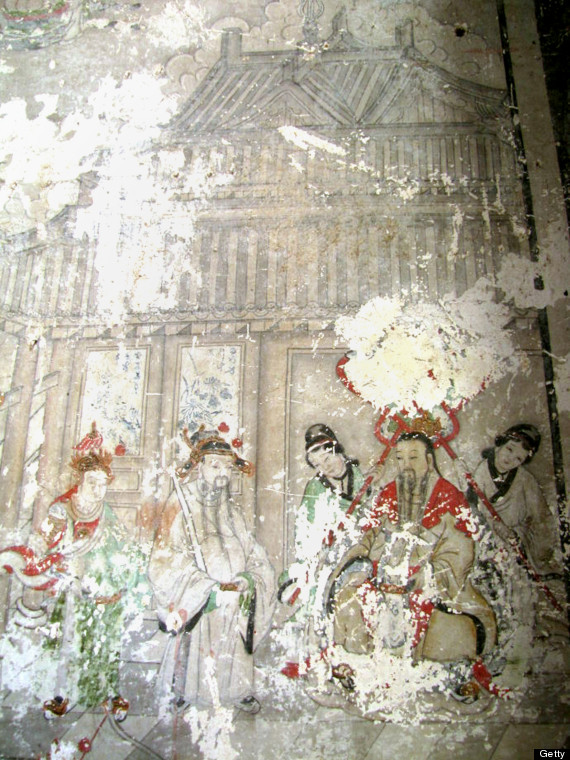 Before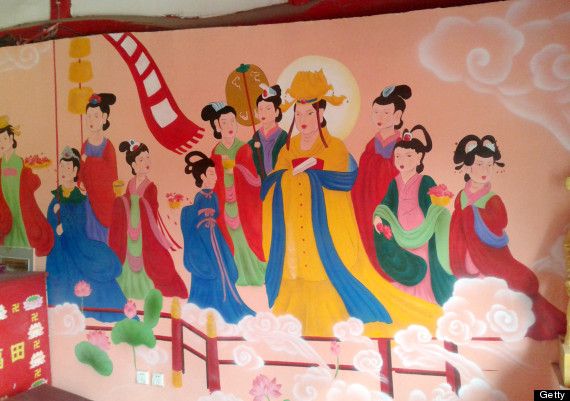 After
This year the spirit of Beast Jesus was in the air when a $161,000 restoration project left an ancient Qing Dynasty fresco looking like a Disney billboard. It was bad. Two Chinese government officials lost their jobs as a result of their "uneducated, unreasonable and ignorant" decision. In 2014 we hope no artists or bold conservators look to Cecilia Gimenez for artistic inspiration.

2. Gagosian's Exhibition Starring 34 Men... And One Woman
@magdasawon Wait. Kim is the ONLY female-1 out of 35. How can that happen in 2013? Really? Is the art world still that sexist? Ugh....

— Lisa Schroeder (@schroederromero) September 21, 2013
Behemoth art gallery Gagosian made us roll our eyes many times in quick succession after curating an exhibition entitled "The Show Is Over," that was a complete and total dude-fest. Kim Gordon was the only female artist represented in a large show of 35. Gordon tweeted that billionaire gallerist Larry Gagosian was "surprised it ended up that way," but still did nothing to add a little diversity to his exhibitors list.

3. Walmart Selling A Counterfeit Banksy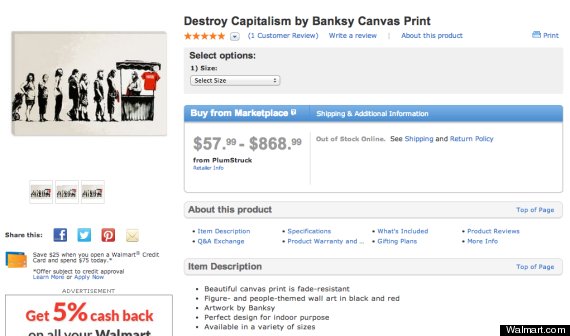 Ah, the irony. Super corporation Walmart got a little meta, or, more probably, just did something stupid, when they decided to mass-produce and sell fake artworks by well known street artist Banksy. Funnier still, the works read "Destroy Capitalism." After word spread of the ridiculous counterfeit, the piece was "pulled" from the retailer's site. The fake prints range from $25 to a hefty $869 -- for that price, you could buy a real Banksy if you're lucky.

4. The Endless Bolshoi Ballet Drama Russia's Bolshoi Ballet was at the center of a whirlwind of drama, competition and horrific violence this year when artistic director Sergei Filin was the victim of an acid attack, suffering third-degree burns on his face and damage to his eyes as a result. The suspected mastermind behind the attack turned out to be the villainous looking principal dancer, Pavel Dmitrichenko. Thus unfurled a web of competition and betrayal that makes "Black Swan" look like a children's movie. Overall, not a great year for the Bolshoi.

5. The Met's $18 Groupon... For A Free Met Ticket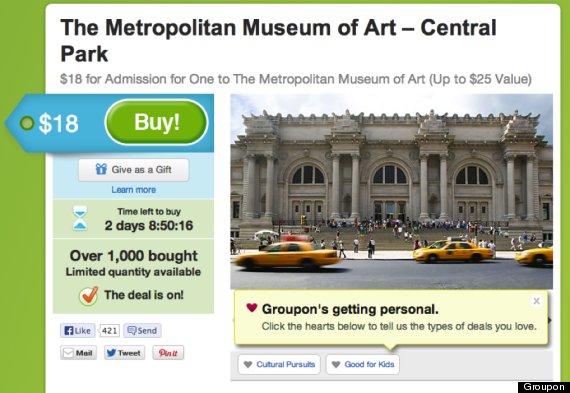 The Metropolitan Museum of Art almost pulled one over on a whole bunch of art lovers, enticing the masses with an $18 Groupon to visit the wondrous museum. Except for the fact, of course, that the museum entrance is based on a suggested donation, and actually charges no admission at all. Oops. Enraged Tweeters were quick to share the ridiculousness of the so-called deal, which prompted the Met to defend itself with the argument that the Groupon allowed Met-lovers to cut their daunting queues.

6. Charles Krafft's White Nationalist Art Krafft is a Seattle-based postmodern artist whose kitschy ceramics decorated with Nazi regalia were thought to be ironic -- they were displayed in the Seattle Art Museum and purchased by Jewish collectors. Yet after an onslaught of anti-semitic slurs on Facebook and podcasts, many became horrified to learn Krafft's works weren't as tongue-in-cheek as expected. Jen Graves expanded on this dark interpretation in her piece "Charles Krafft Is a White Nationalist Who Believes the Holocaust Is a Deliberately Exaggerated Myth." The startling discovery challenged our ideas of how an artist's personal beliefs and morals should affect the evaluation of their work.

7. This Art School Semen Debacle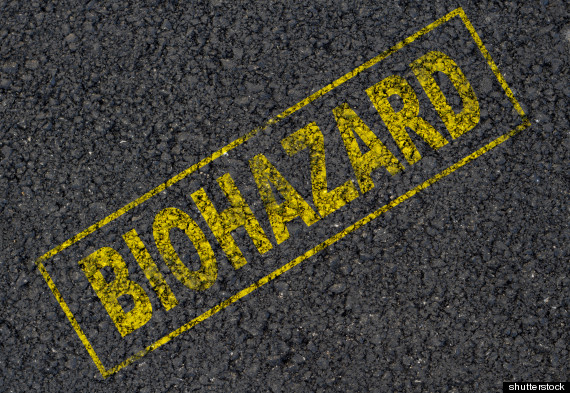 Only in art school can your final master's project consist of 68 vials of semen inside a refrigerator. That was the case for SVA student Marc Bradley Johnson, whose work "Take This Sperm and Be Free Of Me" was censored by school officials because of the biohazardous nature of the, erm, artistic materials. Thus began an art school saga that was semen vs. censorship, which eventually just made us want it all to go away. "What does it all mean -- that I am a walking biohazard dispensary?" Johnson asked us in an interview. "That every male is a walking bio-danger as we go to do our laundry?" Not really, no.

8. "Women don't paint very well. It's a fact."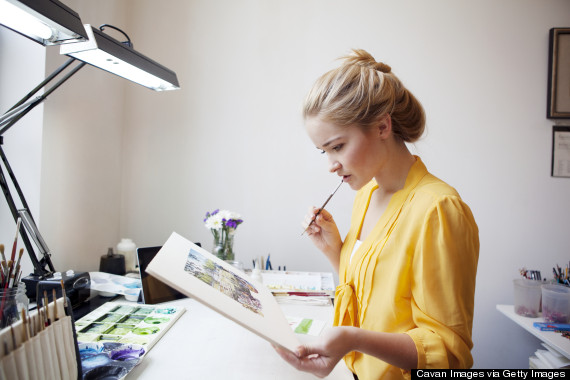 Allow us to repeat that shockingly misogynist statement. "Women don't paint very well. It's a fact." These words were spoken by Neo-Expressionist painter George Baselitz in an interview with Spiegel Online in a painfully ignorant and infuriating interview. Baselitz then went on to complain that no one went to his big exhibition in Dresden, and, shocker, we weren't all that sympathetic.

9. Hopi Masks Auctioned Despite Protest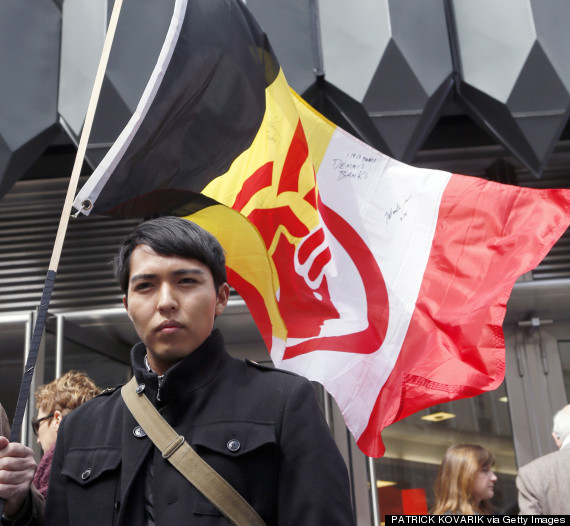 French auction houses enraged Hopi and San Carlos Apache tribes by putting their sacred Hopi masks, revered as representations of their ancestors' spirits, up for auction. The sale was delayed as the two sides went to trial, yet eventually the court ruled in favor of the auction house selling the sacred artifacts. The Hopi have long kept the religious relics out of public view and consider it sacrilegious for any images of the masks to appear, and yet they sold as artworks for up to $136,000. We tend to agree with Maria White when she asked: "How can you think these objects have been taken legally? It's certain they're stolen."

10. Renoir Girl's Bizarre 'Art Find' The art world got collective happy jitters upon hearing that a lucky thrift store shopper had purchased an original painting by Pierre-Auguste Renoir for only $7. The buyer, Martha Fuqua, who for a while remained under the pseudonym "Renoir Girl," was slated to make up between $75,000 and $100,000 for selling the newly discovered "Paysage Bords de Seine," but the day before it headed to auction the Baltimore Museum of Art announced the work had been stolen from its premises in 1951. Then the story to a turn for the bizarre, as one witness recognized the work and claimed it had been hanging in Fuqua's home over fifty years ago. The piece is currently in the possession of the FBI as the investigation continues.

11. Jay Z's Pseudo Performance Piece
$$$$$$$$$$ @zoeschlanger Can't stop watching this vine of Jay-Z and Marina Abramovic dancing together https://t.co/imtk7kEPzR

— Azeen Ghorayshi (@azeen_g) July 10, 2013
Jay Z proved that the art world isn't too insular to take part in some good old fashioned stargazing. Unfortunately, this starstruck orgy went under the guise of performance art. Jay Z gathered a standout group of artists in Pace Gallery in Manhattan where he rapped at them for six hours, compiling the boring footage in one 10 minute music video. Note to the art world, just because the song is called "Picasso Baby" and artists are in the building doesn't make it art. Even if there's a really, really famous person involved.

12. The Art Women "Tend To Make"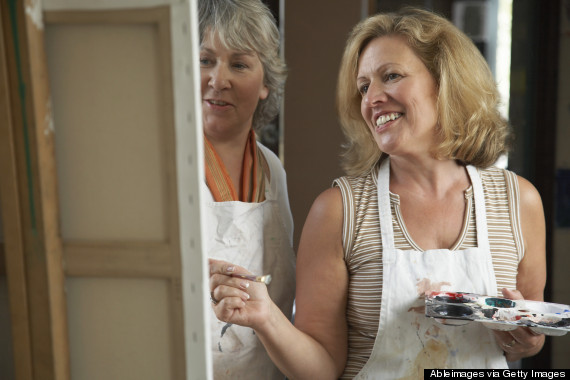 New York Times critic Ken Johnson was taken to task this year after publishing a string of reviews with questionable statements regarding female and African American Artists. Johnson questioned whether inequality in the art market might have to do with "the nature of the art that women tend to make," a comment that didn't sit too well with the multitude of female artists who made very different kinds of art. An open letter circulated across the internet critiquing Johnson's claims, asserting: "Johnson replays stereotypes of inscrutable blackness and inadequate femininity in the guise of serious inquiry, but that inquiry never happens."
Let's do better next year, art world. Here's to 2014!
Loading Slideshow
Beast Jesus

<a href="http://www.huffingtonpost.com/2012/08/22/octogenarians-hilarious-f_n_1821389.html#slide=1422628">So this eighty year old woman walks into a church in Spain</a> and takes it upon herself to restore a crackly old Jesus fresco. The result looks like an electrocuted ghost monkey and the art world goes wild. The culprit gets famous, makes money and earns the title of "<a href="http://www.artmediaagency.com/en/58210/cecilia-gimenez-or-the-worst-restorer-in-history-sales-her-work-on-ebay/">worst restorer in history</a>," and Beast Jesus becomes one of the most recognizable and beloved works of contemporary art.

Clyfford Still's Butt Massage

Sometimes you get drunk and make regrettable decisions. Like <a href="http://www.huffingtonpost.com/2012/01/04/carmen-tisch-charged-with_n_1185380.html">Carmen Tisch</a>, who rubbed her butt and urinated against a $30-40 million Clyfford Still painting. It happens, what's your question? Oh, also it was at 3:30 pm, aka five o'clock somewhere.

Domingo Zapata

Many artists flirt with the boundary between high and low, art and entertainment, culture and celebrity. Domingo Zapata is not one of those artists. The star-crazy Mr. Brainwash wannabe (does that make him a wannabe wannabe?) churns out C-grade portraits of Lindsay Lohan, <a href="http://www.huffingtonpost.com/2012/04/06/kim-kardashian-domingo-zapata_n_1408347.html">Kim Kardashian</a> and Sophia Vergara that go for around $100K. Can a washed up starlet start dating the man already so he will stop making art?

Obama In Pee Pee

Who would have thought one of the most controversial artists of the year would be conservative pundit Glenn Beck? Beck took a hint from Andres Serrano's "Piss Christ" for his own pièce de résistance, "<a href="http://www.huffingtonpost.com/2012/11/28/glenn-beck-obama-urine_n_2203697.html">Obama in Pee Pee,</a>" an Obama bobble head in a jar of "urine" (beer). Beck's jab at the art world's equation of scandalous art and good art hit a little close to home.

"Yellowism"

Super hip <strike>vandal</strike> alternative artist Vladimir Umanets made headlines when he scrawled the message "a potential piece of Yellowism" onto a Mark Rothko painting worth at least $8 million. Umanets attributed the act to his artistic movement Yellowism, which he described as "<a href="http://www.thisisyellowism.com/">not art or anti-art.</a>" Confused? <a href="http://www.huffingtonpost.com/2012/12/13/rothko-vandal-vladimir-umanets-jailed-tate_n_2292226.html">So was the court that sentenced him to two years in jail.</a>

Polka Dotted Caper

The awards for best-dressed art thief <em>and</em> least climactic art thief both go to the polka-dotted Dali caper, <a href="http://www.huffingtonpost.com/2012/07/02/stolen-dali-painting-mail_n_1644631.html">who strolled up to an $150K Salvador Dali work</a>, casually dropped it in his tote bag and walked out of an art gallery at 5 pm. Surveillance guards are still kicking themselves. In their defense, they were blinded by the polka dots!

Lemon Fizz

This year Richard Prince took a break from his normal artist duties to team up with AriZona iced tea and craft the <a href="http://www.huffingtonpost.com/2012/10/18/richard-prince-arizona-be_n_1979016.html">perfect lemon fizzy beverage</a>. The commercial endeavor was made all the more bizarre by the seriousness Prince attached to the project, best exemplified in the black-and-white, hot-and-bothered head shot adorning every can. *Full disclosure, we did try the drink at Art Basel Miami Beach and it was quite refreshing.

Logo FAIL

This year the prestigious learning establishment that is the University of California decided its 144 year old logo had gotten a bit stale. The <a href="http://www.huffingtonpost.com/2012/12/13/uc-logo-fail-new-unpopular-design_n_2293610.html">revamped logo</a> garnered comparisons to a flushing toilet, loading symbol and cheesy health care ad. After an onslaught of fury from students, alumna and people with eyes, the university agreed to suspend use of the new logo.

Baby Car Art Heist

Two art thieves probably experienced extreme nausea when they realized the Ford they had chosen as their getaway car <a href="http://www.huffingtonpost.com/2012/06/15/stockholm-art-heist-botch_n_1599836.html">was too small to fit their stolen loot</a>. After breaking into a house and stealing the hefty Carl Larsson work "Clair-Obscur," the criminal masterminds tried to squeeze it in the car, failed, and threw the $500,000 painting to the side of the road. To all future art thieves: just go with the standard white van.

World's Richest Artist Tries To Paint

You know Damien Hirst? The world's richest artist whose fortune estimates at about <a href="http://artsbeat.blogs.nytimes.com/2012/12/13/damien-hirst-leaves-gagosian/">$346 million</a>? Yeah, well turns out he can't really paint. His 'Two Weeks One Summer' show at White Cube <a href="http://www.huffingtonpost.com/2012/05/25/the-harshest-reviews-of-d_n_1546141.html#slide=1023326">was truly "Guy Fieri-ed" from all angles</a>, from Jonathan Jone's comparison to the delusional works of Saif al-Islam Gaddafi to our personal favorite tweet: "Insult a three year-old child's painting by saying 'Damien Hirst could've done that.'"

BONUS: COME ON, Met!

<a href="http://www.huffingtonpost.com/2012/10/23/guerrilla-girls_n_1971512.html#slide=1670123">Really though?</a> It's 2012, guys.