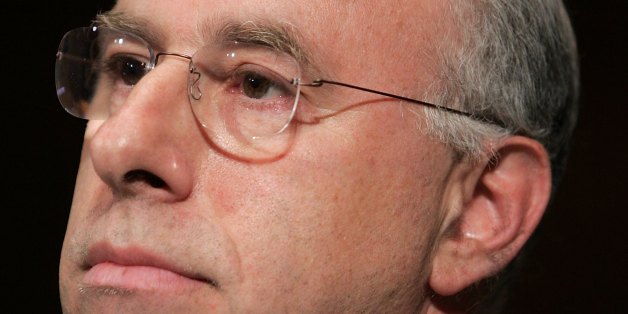 At a time when Democrats are rallying around proposals to raise federal and local minimum wages, the former chief economist in President Bill Clinton's Labor Department said he believes some minimum wage hikes on the table are too large.
In an op-ed published Monday in the Washington Post, Harry J. Holzer, now a professor of public policy at Georgetown University, did not come out explicitly against the proposal in Congress to boost the federal minimum wage to $10.10 and peg it to inflation. But he did encourage lawmakers to be "cautious" about the raises they're considering, particularly on a local level, and he echoed many of the talking points typically attributed to Republicans and business groups on the issue.
"Minimum-wage increases seem to combat the disturbingly high earnings inequality that has arisen in recent decades. They seem to help low-wage workers in particular. But these efforts, while often popular, can backfire," Holzer wrote.
Holzer said that he "generally" supports "modest and periodic" increases in the federal minimum wage, and that he believes the overall body of academic research on the subject shows only a "small or non-existent" effect of such raises on employment levels. But many of the recent proposals, like those in the greater Washington area, are "very large and very local," he warned.
"Increases this large could generate larger employment losses than in the past as employers seek to minimize payroll costs," Holzer wrote.
The federal minimum wage remains $7.25 per hour and hasn't changed since 2009, after the last of a series of increases signed into law by President George W. Bush went into effect. With Democrats' proposal in Congress unlikely to win over the House GOP anytime soon, many localities have moved ahead with their own raises. Voters in SeaTac, Wash., recently approved a ballot measure that will raise the minimum wage for several thousand airport workers to $15 per hour, by far the highest in the nation.
Holzer argued that tying the minimum wage to an inflation index -- a key component in many of the new proposals -- makes sense "in some cases," but only when the initial wage is set at the lower end of the scale. "One reason employers might not reduce hiring in response to wage increases is that, traditionally, these increases tend to erode over time with inflation," he wrote.
ALSO ON HUFFPOST:
PHOTO GALLERY
BEFORE YOU GO
U.S. Capitol Photos
PHOTO GALLERY
U.S. Capitol Photos