This iPhone Cookie Prank Is A Surefire Way To Get Pulled Over
We're going to go ahead and recommend that you DON'T try this yourself.
That said, leave it to comedian Randy Liedtke, A.K.A. the guy behind this month's epic @Pace_Foods Twitter hoax, to come up with this hilarious idea: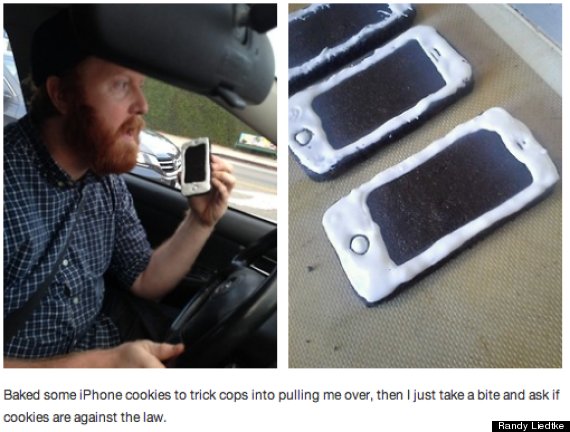 We applaud your (borderline insane) creativity, Randy. Never change.