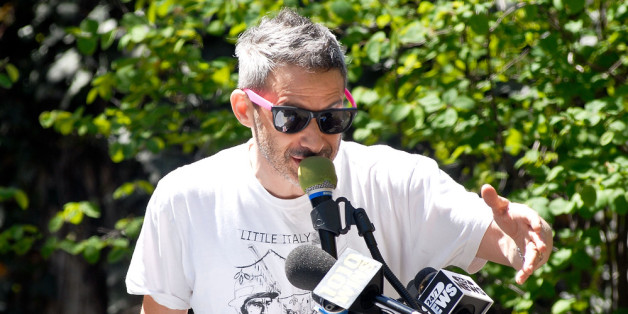 Excitement over toy company GoldieBlox's girl power message is getting buried by its escalating legal battle with the Beastie Boys, whose song "Girls" was the focus of the company's viral video advertisement last month.
On Tuesday, the band filed a counterclaim lawsuit against the Oakland-based toy company for using an altered version of the 1987 song in a video released on YouTube. The suit alleges copyright and trademark infringement, false advertising, false endorsement and unfair competition.
Earlier, GoldieBlox replaced the song when it became aware that late Beastie Boy Adam Yauch requested that their music never be used in advertisements. But before doing so, the company filed the initial lawsuit seeking a declaration that the song was a parody of the original work and therefore fair use.
GoldieBlox's new lyrics are a 180 from the Beastie Boys' original message. "Girls, to do the dishes / Girls, to clean up my room" is replaced with "Girls, to build a spaceship / Girls, to code a new app" as part of the company's mission to empower girls as inventive future engineers.
But parodying the Beastie Boys' message may not be enough for a judge to consider the sales pitch as fair use.
"GoldieBlox probably doesn't have the right to use the song," attorney and intellectual property expert Jonathan Moskin told the San Jose Mercury News. "They may be commenting on the misogynistic lyrics of the Beastie Boys, but in doing that, clearly their motive is to sell their own toys."
But other legal experts note that while the video is an advertisement, it's for a company with a goal much bigger than raking in revenue.
"The greater message is, 'Let's rethink how we stereotype what's a girl's role, or what a girl's product might be,'" said Julie Ahrens, director of Copyright and Fair Use at Stanford's Center for Internet and Society. "So this product itself has its own social goal as well. So I think that gives the GoldieBlox some real ammunition in a fair use argument … And frankly, as far as whether it's commercial or not, they aren't selling a CD that's competing with the Beastie Boys music."

Also on HuffPost:
GoldieBlox: Photos Of The New Toy
SUBSCRIBE AND FOLLOW
Get top stories and blog posts emailed to me each day. Newsletters may offer personalized content or advertisements.
Learn more