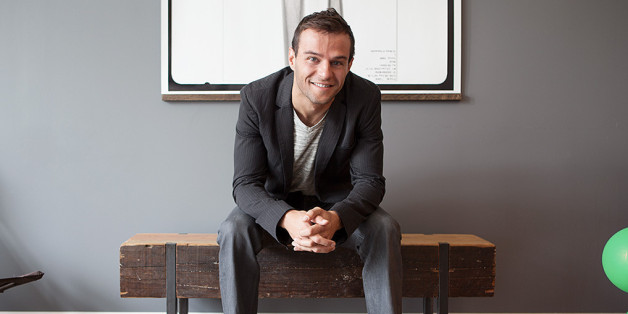 It wasn't even a year ago when Brandon Knowlden, then working at the Chicago-based Cramer-Krasselt ad agency, says he stayed at work so late that he not only watched the sun go down, but he also watched it come back up hours later.
That's when he knew -- despite pulling in a six-figure salary and amassing a decade of agency experience under his belt -- that he needed a make a drastic change.
"I'm only 30 years old, but I've got a beautiful girlfriend I've been dating for several years and come from a big family and understand the value of family and having a personal life," the Lakeview resident told HuffPost. "In the advertising industry, it's carnivorous. It eats its young and if you're not willing to do the grind, you'll be passed by. I couldn't continue down the path I was on."
Knowlden's sun-down, sun-up "aha" moment, along with his first ever run-in with stress rashes, set him on a path to create Well Made, a custom furniture and industrial design collective he formally launched in November.
Knowlden told HuffPost his foray into furniture and industrial design took root decades ago, when he began hanging around his father's wood shop. He asked his dad to show him how to build a table, and through those lessons, he learned the basics of woodworking. Knowlden developed a deep appreciation for what he calls "heirloom" furniture -- items that can be used and passed on between family members or friends for potentially hundreds of years.
"It just seemed substantial to me to build something that would last," he said.
So far, Well Made has created a handful of attractive, modestly-priced products including two benches, a beam light and a breakfast bar. Knowlden's "Rackless" product is a small shelf that utilizes magnets to allow keys to "float" in mid air. All of them use entirely domestic lumber, that includes reclaimed wood from the deconstruction of old Chicago buildings and the rest from a tree service his brother owns in north Detroit.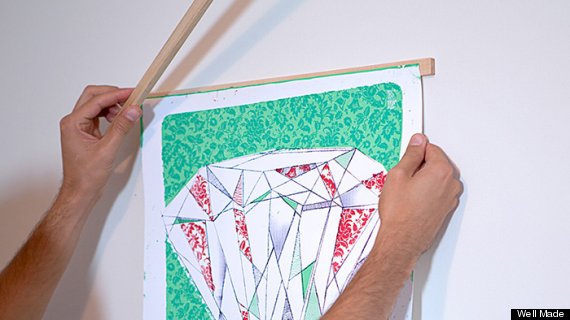 Knowlden's "Stiicks" in action.
Well Made's latest product -- called "Stiicks" -- inspired a massively successful Kickstarter campaign and was created with the goal of offering a stylish (and affordable) solution for displaying art. The product, though still only available for pre-sale, has already attracted the attention of the San Francisco Museum of Modern Art, Knowlden said.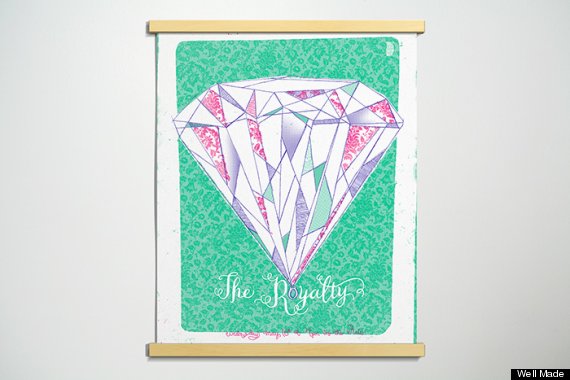 Voila!
Despite the positive response his designs have received, Knowlden said his venture has not been without struggle. His 14-hour days are similar in length to those from his old agency life. In order to avoid burnout, he is an active runner and has participated in several marathons and triathlons, in addition to practicing Brazilian jiu-jitsu, which he said he enjoys because it "forces me into the moment and to be present and disconnect" from everything else going on in life.
Beyond the launch of "Stiicks," Knowlden is in the middle of prototyping a desk with a magnetic charging station for electronic devices built into it, as well as a slotted cutting board with embedded magnets that would prevent knives from sliding around.
"I think a lot of people are so much on-the-go all the time that they just take their world for how it's been given to them," he said. "But I love very simple interactions and the ability to slow down and ponder one problem."
In the long term, he is optimistic he can continue to expand his collective so he can pass on his skills to others and help modernize the entire concept of woodworking as a craft.
"I want to figure out how to keep trade alive in America, create jobs locally and make things that are done well, done properly and that we can take pride in."