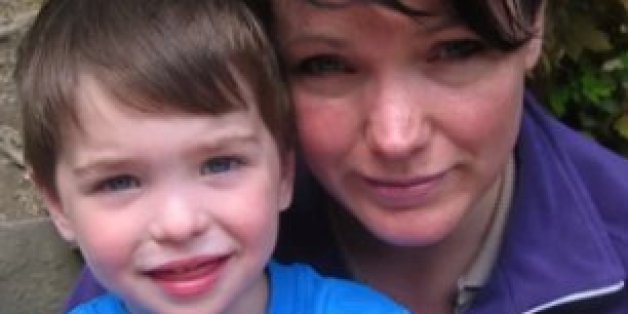 Parents who lost children in the Newtown shooting are sharing poignant memories as part of a new advocacy initiative.
In the videos below for Parent Together, mothers and fathers who lost their children in the Sandy Hook Elementary School shooting a year ago share stories about their children to galvanize people to help find gun-violence solutions.
The initiative is part of the Sandy Hook Promise, a nonprofit that aims to educate parents about mental wellness, gun safety and policy action to prevent gun violence. The organization, which also raises money for families of the victims, was created in the wake of the shooting when 20 students and six adults were killed.
As part of Parent Together, three parents who lost children share their stories in approximately one-minute videos below.
Daniel Barden
Daniel Barden, a 7-year-old who was killed in the shooting, aspired to be a firefighter and was often referred to as an "old soul," noted as being uniquely empathetic.
His father, Mark, shares beautiful memories of his son below:
"He would pick up ants from the kitchen, carry them outside to reconnect them with their families. He would pick up worms from the driveway and rescue them from the sun."
"He had a way of noticing if someone or something was vulnerable."
Read about how you can help keep alive Daniel's memory through a nonprofit that builds a sense of community and reduces social isolation.
Ana Grace Márquez-Greene
Ana Grace Márquez-Greene died in the Sandy Hook shooting at the age of 6. Her mother, Nelba, shares a short message about the story of a girl who loved music and God.
"Ana Grace was a child who sang before she spoke and danced before she walked," Márquez-Greene says tearfully in the video below. "We had a quartet, and our life now is trying make sense of having a trio and not a quartet."
As funeral attendees watched Ana Grace's tiny casket being lowered into the ground, her father started singing the song "Jesus Loves Me."
"Everyone who was there there started to sing, in honor of the little girl who couldn't anymore."
Read about how you can keep alive Ana Grace's memory by donating in support of children who face emotional and behavioral issues.
Dylan Hockley
Part of Dylan's morning routine was playing tag. The 6-year-old who died in the Sandy Hook shooting was just learning to read, loved to cuddle and adored his big brother, Jake. It was revealed that Dylan, who had autism, was found wrapped in the arms of his teacher, Anne Marie Murphy, CNN reported.
Nicole Hockley, Dylan's mother, shares a moving message below:
"He was 6 when he was killed, so we'll never know what he might have been or what he might have contributed to society. But that's why I'm here talking about him to ensure that in this way -- in some way -- Dylan remains alive and his name and image are associated with the promise that we make to build a safer future and that's part of his legacy going forward -- that his death will have sort of meaning."
Read about how you can help keep alive Dylan's memory by donating in support of children with autism.
See ways to help all Newtown victims below:
ALSO ON HUFFPOST:
PHOTO GALLERY
BEFORE YOU GO
How To Help Newtown Families
PHOTO GALLERY
How To Help Newtown Families