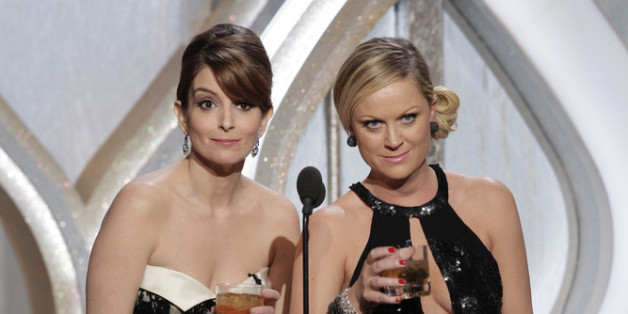 Tina Fey and Amy Poehler are back at it, bringing the hype for the 2014 Golden Globe Awards. Three new promo videos were released yesterday and they embody everything that makes the Tina/Amy super-duo so amazing.
They're awkward and adorable when Tina says they're in love, but Amy just wants to be best friends.
They promise to give the grandest of performances atop a grand piano.
And they give us a glimpse of their much anticipated opening number. Looks like they're still rehearsing.
Related on HuffPost:
Funniest Golden Globes Moments
SUBSCRIBE AND FOLLOW
Get top stories and blog posts emailed to me each day. Newsletters may offer personalized content or advertisements.
Learn more