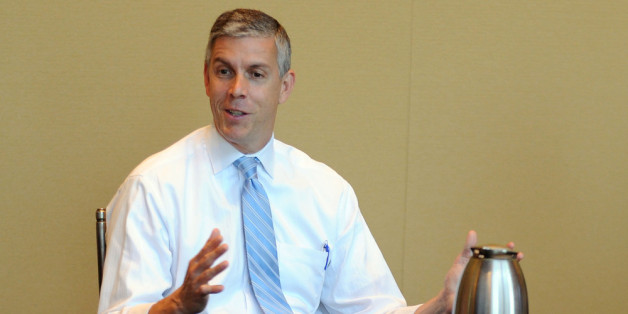 Bryan Bedder via Getty Images
WASHINGTON (AP) — The U.S. Department of Education is sending $120 million directly to five groups of schools to help them train teachers and give students a better opportunity.
Education Secretary Arne Duncan was set to announce the winners of his Race to the Top competition on Tuesday. The money was part of President Barack Obama's economic stimulus package from 2009.
The winning districts were Mississippi's Clarksdale Municipal School District, Houston Independent School District and Arkansas' Springdale School District. Additionally, the department gave money to a consortium of four rural districts in South Carolina's Clarendon County and a consortium of 18 districts clustered the banner of the Kentucky Valley Educational Cooperative.
Duncan says the winners are examples for other schools.
More than 200 school districts applied for money.
Earlier on HuffPost:
The Richest School Districts in America
YOU MAY LIKE
CONVERSATIONS
FOLLOW HUFFPOST