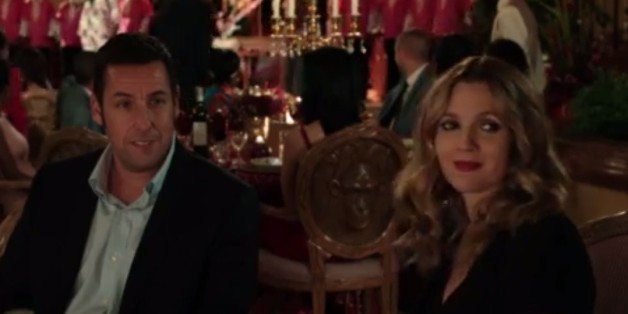 In the end, maybe Adam Sandler is the quintessential onscreen regular guy. Sandler is an actor, after all, who often makes movies with his friends. And who can really blame him? Friends are fun! Which is prologue to "Blended." The 2014 film finds Sandler playing a single dad who woos a single mom on a tossed together, last-minute trip to Africa. Drew Barrymore plays the mom, because of course she does: Barrymore previously starred with Sandler in "The Wedding Singer" and "50 First Dates," and she is the one actress who seems to really connect with Sandler onscreen. Watch the "Blended" trailer below. The film is out on May 23, 2014.
SUBSCRIBE AND FOLLOW
Get top stories and blog posts emailed to me each day. Newsletters may offer personalized content or advertisements.
Learn more