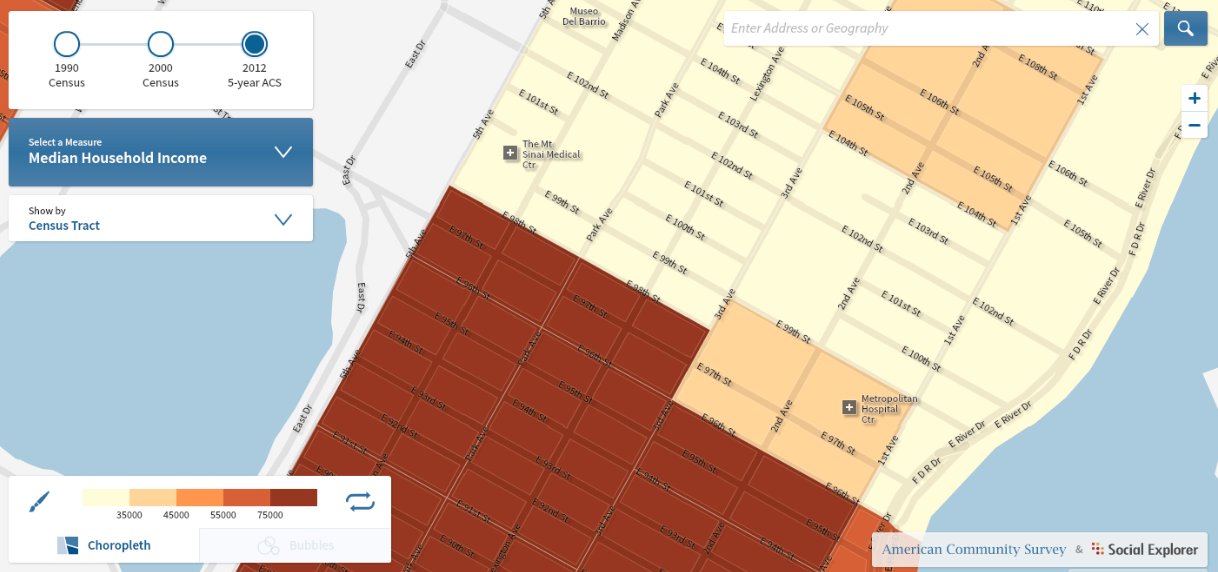 If you ever find yourself in Manhattan on East 98th Street, between 5th Ave. and 3rd, take a look around: You're standing in the middle of what Barack Obama recently called "the defining challenge of our time."
Looking south, you'll see the Upper East Side -- one of the richest neighborhoods in the United States -- where median household incomes on certain blocks can top $150,000 per year. To the north you'll find East Harlem, where many households subsist on less than $25,000 per year.
The dark red covering nearly all of the Upper East Side designates Census tracts where median household incomes top $75,000 per year, the highest income designation (though notably lower than the typical Upper East Side household). The pale yellow above E. 98th Street represents the Bureau's lowest income designation: $35,000 per year or less.
Also on HuffPost:
How Increasing Income Inequality Leads To Less Opportunity