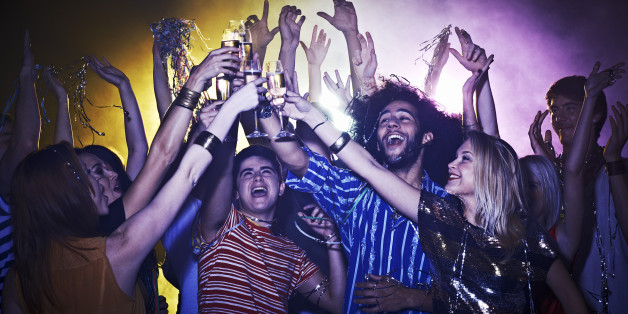 The discount well has run dry for Chicago shoppers looking to snap up the remaining booze inventory at the area's closing Dominick's grocery stores.
The hotly-anticipated 50 percent off markdown on alcohol that starts Friday is still happening in theory, but here's an example of what the shelves look like Wednesday afternoon:
Via Imgur/LaStefa
Several of the area Dominick's stores not getting purchased by the likes of Jewel or Mariano's marked food items half off on Dec. 13 and slashed 30 percent off alcohol prices early Monday morning prompting long lines and overflowing shopping carts:
Liquor sale at Dominick's this morning is nuts. The line is probably 150 people deep pic.twitter.com/pHmtv6gpXC

— Justin B (@JayMiles31) December 16, 2013
Thursday, Reddit users in Chicago were reporting meager supplies left on the shelves (six-packs of Natural Ice, anyone?) -- if there was anything left to be had at all. One shopping in Palatine reportedly spent $400 on discounted hooch
As the clock winds down on Dominick's presence in Chicago -- all stores both sold and unsold will close Dec. 28 -- sources told Crain's Chicago Business Wednesday as many as 10 suburban and city stores could be picked up by independent grocery chains affiliated with the Centrella cooperative, such as Treasure Island and Strack & Van Til.
ALSO ON HUFFPOST:
PHOTO GALLERY
BEFORE YOU GO
Dominick's Closing Sales
PHOTO GALLERY
Dominick's Closing Sales