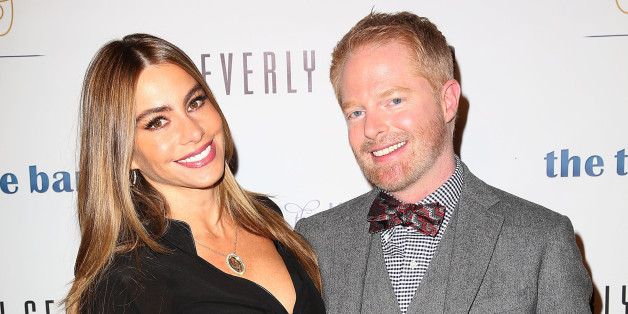 Brian To via Getty Images
Jesse Tyler Ferguson has posted a video to his Instagram account of Sofia Vergara singing christmas carols to her "Modern Family" costars, while they carry around presents. "I feel like this will be a new holiday tradition. @sofiavergara caroling for us," he wrote.
Her festive attempt at caroling is so adorable and in line with her "Modern Family" character, Gloria, that you'll forgive the botched lyrics and your developing ear ache. Plus, we love believing that the stars really are one big happy family.
FOLLOW HUFFPOST