We know that a trailer is a hard sell for most readers. Even if it's a super-luxurious movie star trailer that manages to tick off an entire city block, it's still a trailer.
This trailer, however, will change your mind.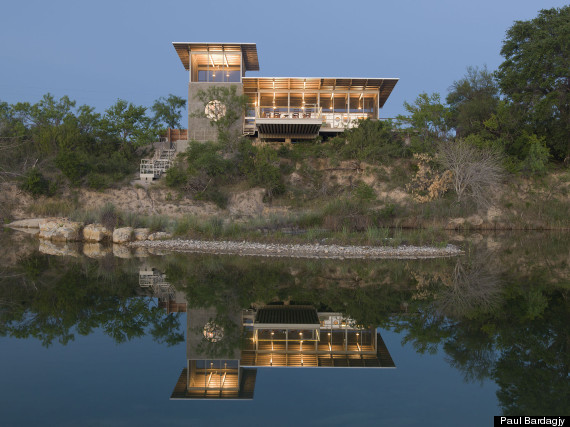 Of course, it is encased in a glass home that sort of looks like a high-speed train station in a country that actually prioritizes public transportation -- the kind that would have a store inside dedicated to efficient, humble but weirdly-priced office supplies. ($27 for a basic calculator? Do you work at an '80s math class?) The trailer itself is vintage, while the structure it resides in is built 25 feet above a river.
This incredible home was designed by Andrew Hinman Architecture. Take a look at the slideshow below to see all of the structure in its glory. For more details, visit HomeAdore.
PHOTO GALLERY
BEFORE YOU GO
We Are Completely Destroying Your Notion Of What Trailer Life Is
PHOTO GALLERY
We Are Completely Destroying Your Notion Of What Trailer Life Is