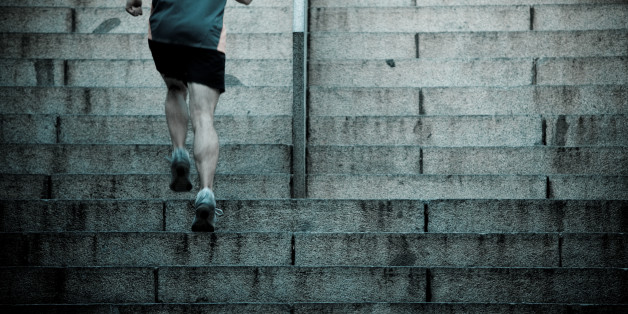 If you're at high risk for diabetes, every extra 20 minutes of walking you add to your day cuts risk of heart attack and stroke, according to a new study.
Researchers from the University of Leicester found that every additional 2,000 steps each day over the course of a year (which is about 20 minutes of walking at a moderate pace) is associated with an 8 percent decrease in risk of experiencing a cardiovascular event, for people with impaired glucose tolerance.
"While several studies have suggested that physical activity is beneficially linked to health in those with IGT, this is the first study to specifically quantify the extent to which change in walking behaviour can modify the risk of heart disease, stroke, and cardiovascular-related deaths," study researcher Dr. Thomas Yates said in a statement.
The study, published in the journal The Lancet, included 9,306 adults from 40 different countries who were part of the NAVIGATOR trial. All the study participants participated in a program to reduce weight and dietary fat intake, and increase exercise to 150 minutes each week. Researchers kept track of how many steps the participants took each day with a pedometer.
They found an association between cardiovascular disease risk and the amount of walking the participants did at the start of the study, as well as increases in walking activity throughout the 12-month follow-up period.
In other words, a person who walked 2,000 steps more than another person at the start of the study had a 10 percent lower risk of developing cardiovascular disease later on. And every extra 2,000 steps a person took a day over the course of a year lowered cardiovascular disease risk by 8 percent.
Need some ideas for getting more steps in your day? Health.com has some great tips here. And be sure to check out our guide to the best activity trackers here.