"Your statements were and are abhorrently and mendaciously unforgivable," Sheen wrote.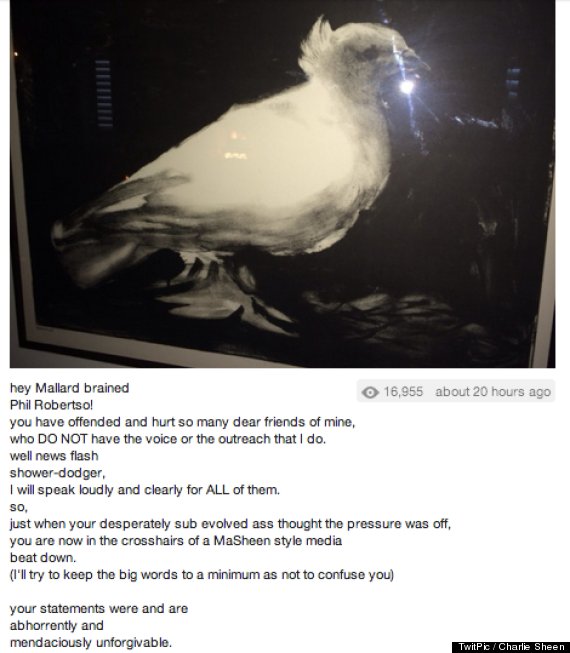 Sheen's comments come in light of a massive controversy surrounding Robertson, "Duck Dynasty" and A&E. The Robertson family patriarch has been placed on hiatus as a direct result of his anti-gay comments published in GQ.
SUBSCRIBE AND FOLLOW
Get top stories and blog posts emailed to me each day. Newsletters may offer personalized content or advertisements.
Learn more