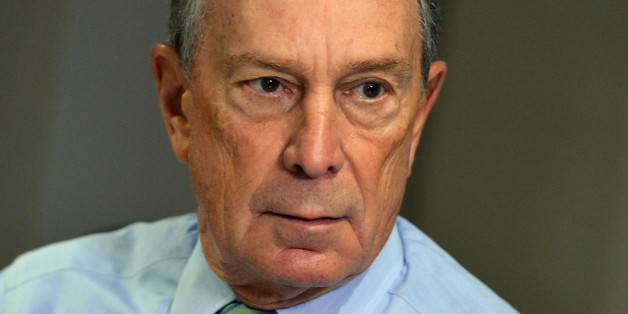 Slaven Vlasic via Getty Images
NEW YORK CITY — With just a week left in office, Mayor Michael Bloomberg's administration won't say whether it has a plan in place to save an important part of its legacy — its emails.
In that story, DNAinfo wrote that the city plans to preserve the emails of certain smaller agencies. However, the mayor's office and the city Law Department were still deciding whether to preserve emails from major agencies. 
DNAinfo asked mayor's office spokesman Marc LaVorgna last week if a decision had been made for major agencies, but he did not respond to a request for comment. On Wednesday and Friday, a Law Department spokeswoman said she was looking into the question, but never provided a response.
Late last year, Larry Kahn, the Law Department's chief litigating assistant, delivered a presentation on email retention policy to multiple agency heads, DNAinfo reported. He explained that certain agencies' emails might not be preserved and discussed how recent legal decisions affected this policy, sources said.
For the purpose of future litigation, the city has decided to retain the emails of the Administration for Children's Services, the Department of Buildings, the Law Department, the Office of Collective Bargaining, the Department of Aging, the Office of Administrative Trials and Hearings, the Business Integrity Commission, the Parks Department, the Department of Youth and Community Development, the Department of Probation, the Department of Small Business Services, the Department of Citywide Administrative Services, the Department of Consumer Affairs and smaller agencies. 
These agencies' emails are currently being hosted on the servers of the Department of Information Technology and Telecommunications. At the time of the story, the Law Department was still determining a long-term storage location and a length of retention time for these emails.

DNAinfo's September story also reported that the city remained undecided on whether to preserve the emails of the mayor's office, the NYPD and the DOE.  
Civil liberties advocates said that the loss of these emails would block the public from an important window into Bloomberg's 12-year administration.
Civil liberties lawyer Norman Siegel told DNAinfo at the time that the emails should end up in the city's Municipal Archives, which traditionally preserves the papers and documents connected to a mayor's administration.
"Any city employee, if while they're on the job, and they're writing letters — or in this case emails — and it's in the business capacity as a city employee, that shouldn't be purged," Siegel said. "That's public information. In due time, the people of New York should know what business has been."
FOLLOW HUFFPOST