One of the best parts about being married or engaged in the month of December is having another person to share your family's holiday traditions with -- whether it's baking mom's famous cornflake wreath cookies or dancing around to "All I Want For Christmas Is You" in reindeer pajamas. But what's even more special is creating new traditions together. Scroll down below for for 12 ideas from our readers that will fill you with holiday cheer.
1. "Each year for Christmas, we make an ornament with a photo of us. Hopefully, years from now, we'll be able to look back at our relationship, year by year, every time we decorate for the holidays." - C. Carter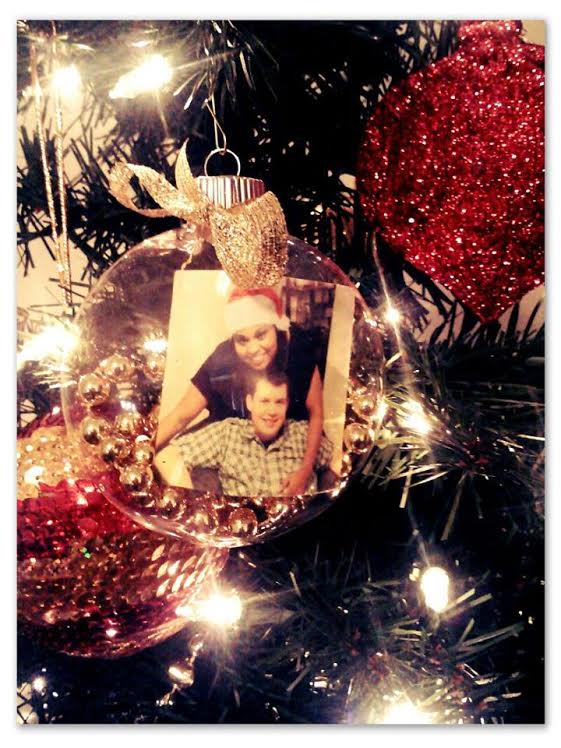 2. "We give each other a playlist of songs that remind us of one another. It's the best gift every year." - @amyvanderlinden
3. "My hubby, the kids and I put up our Christmas tree right after Thanksgiving dinner, no matter what." - @Indigenia
4. "We light the candles on the menorah and then guess which candle will go out last." - @risaeats1960
5. "Putting up the tree... and the ornament [he used to propose] that says, 'Say Yes.'" - @morganwneal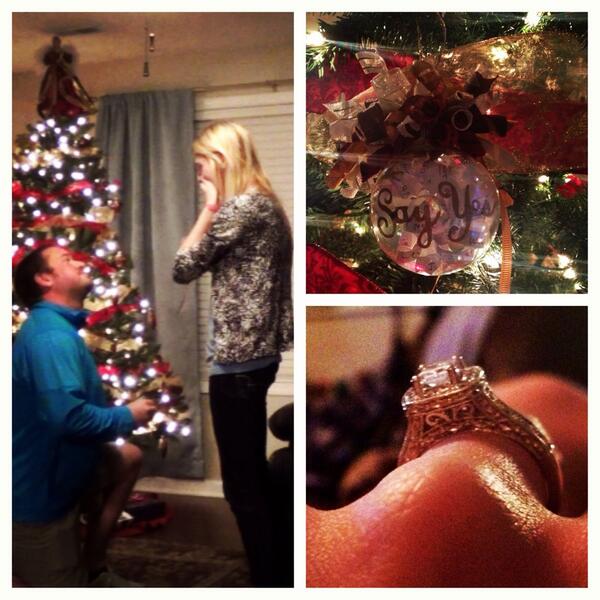 7. "We exchange gifts by ourselves, just by the light of the tree on Christmas Eve and let the kids have the morning." - @orangegirl6
8. "I buy us Christmas jammies every year to open on Christmas Eve." - @emmiejayne23
9. "We spent hours on our anniversary night (11/24) making our own Christmas stockings and one for my dog Bo!" - @iheartfootball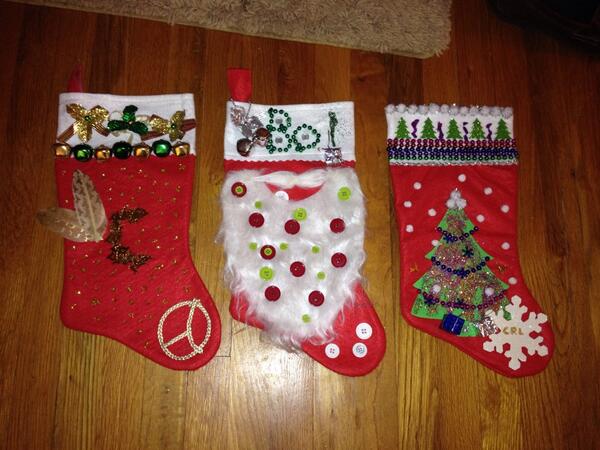 10. "We bake cookies together and do an old-fashioned Christmas cookie exchange. He plays Santa and I'm Mrs. Clause." - @AlisaZanetti
11. "We collect creepy Santa dolls and figurines." - @jobetta
12. "We stay in our Christmas PJs all day on Christmas and always stay at home with just us and our two daughters. We see the rest of the family on Boxing Day." - Katrina Ambrozevich
SUBSCRIBE AND FOLLOW
Get top stories and blog posts emailed to me each day. Newsletters may offer personalized content or advertisements.
Learn more