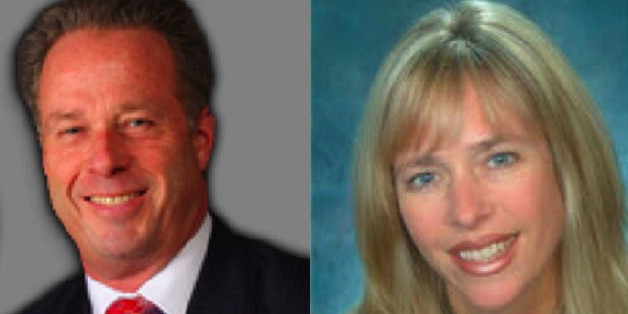 Lindsay and Phelan, who is also named in the suit, are accused of using the client's home "as their play pad to have sexual relations in the... bedroom, among other places." A copy of the suit obtained by NorthJersey.com alleges that the couple violated the home 10 times over several months.
The plaintiff in the suit said that hidden security cameras recorded the couple having sex multiple times, beginning shortly after the home, listed at $650,000, went on the market. The clients only found out about the rendezvous in January, after they witnessed intruders with flashlights on a live feed and called the police.
"The police opened the door to the house and found Lindsay pulling up his pants," the suit stated. "Lindsay lied to police by telling them that he was there to prepare the house for an open house. … Instead, Lindsay and Phelan were at the house to have sex."
That was their last encounter in the house. Coldwell Banker has since fired the agents, and it's unclear if they're still selling real estate.
"Immediately after learning of the allegation of improper behavior at the property by two independent contractors in January 2012, we ceased our affiliation with the agents," Coldwell Banker said in a statement. "These agents have not listed or sold properties on our behalf since the allegation of misconduct at the home was first reported."
SUBSCRIBE AND FOLLOW
Get top stories and blog posts emailed to me each day. Newsletters may offer personalized content or advertisements.
Learn more