Lil Waynedeer Is The Holiday Mashup We Never Knew We Needed
Want to know how street artist Hanksy is celebrating the holidays? Not surprisingly, he's ringing in Christmas with a few puns, because why deck the halls with boughs of holly when you can paint the streets with caricatures of Lil Wayne reindeers?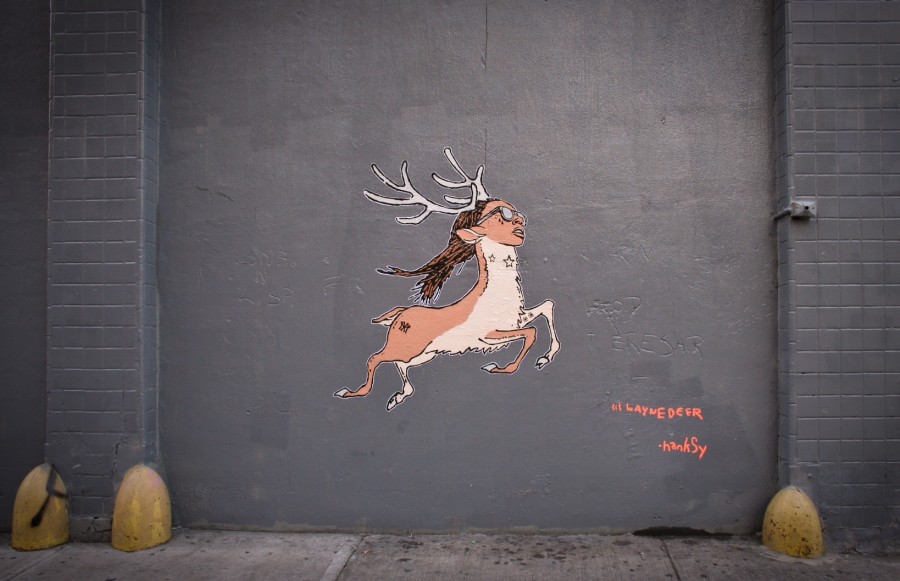 "Hanksy has been in the holiday spirit lately, putting up and painting a few December-themed pieces in Manhattan," Krause Gallery writes. If that's not enough, here's "elfie." Get it?