Welcome to "Moving Image," our roundup of the best photos from around the world this week.
The following images tell the story of the past seven days' most compelling events, capturing happenstance moments and monumental occurrences all over the globe.
Our picks for this week are:
1. This Santa Claus diving in Singapore.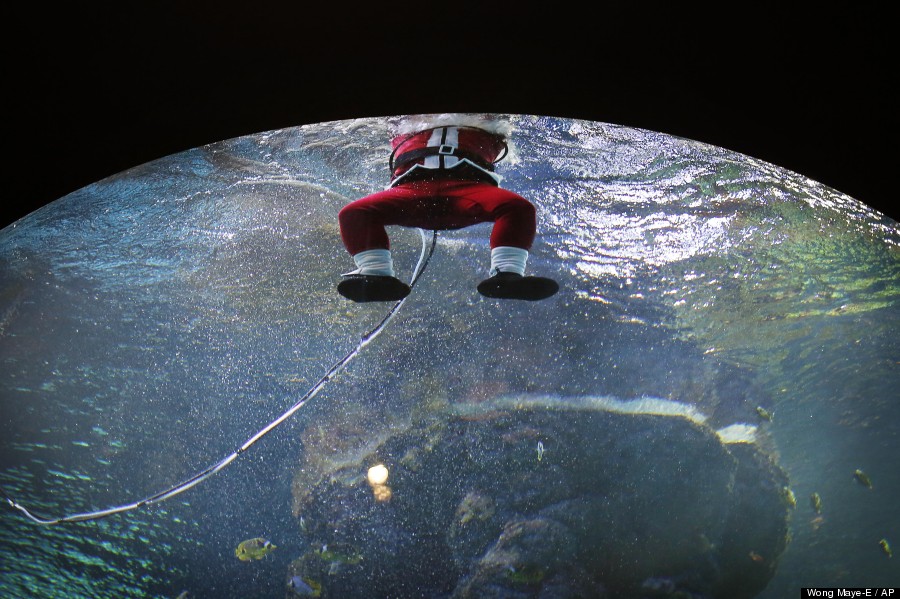 A diver dressed as Santa Claus surfaces after swimming in the Coral Garden tank, Tuesday, Dec. 24, 2013 at the South East Asia Aquarium of Resorts World Sentosa, a popular tourist attraction in Singapore. This is part of the attraction's Christmas celebrations.
2. This raft race in England.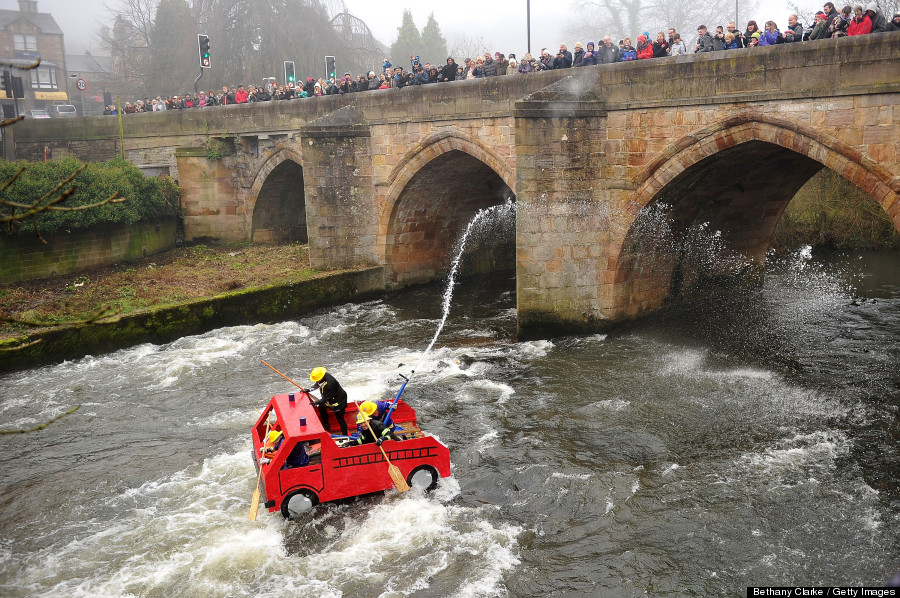 Participants take part in the Matlock raft race on December 26, 2013 in Matlock, England. The Derbyshire Association of Sub-Aqua Clubs organise the Matlock Raft Race in aid of the RNLI (lifeboats). It has been running for over 47 years and has raised more than £200,000. The race starts on the River Derwent in Matlock and finishes at Cromford Meadows two miles downstream.
3. This incredible view of snow-covered Cloud Gate. People enjoy a snow-covered Cloud Gate at Millennium Park in Chicago, which becomes a great photo opportunity for visitors, Wednesday, Dec. 25, 2013. Two bursts of light snow are likely to total 1 to 2 inches area-wide, making this the snowiest Christmas in the Chicago area since 2002 when 2 inches fell.
4. This heartfelt burial in Israel.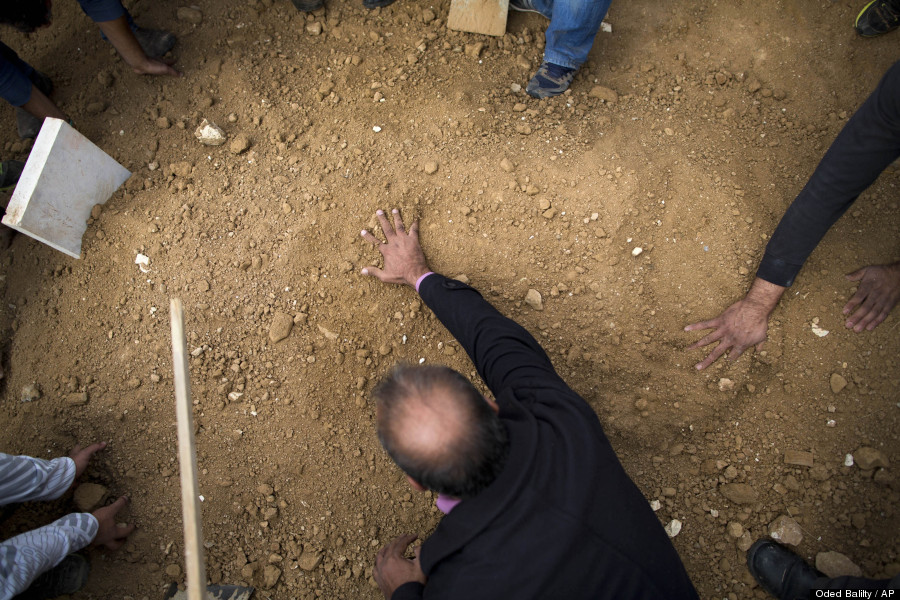 Bedouins gather around the grave of Salah Abu Latif during his funeral in the Bedouin city of Rahat, southern Israel, Wednesday, Dec. 25, 2013. Latif was killed by a Palestinian sniper as he was working on the fence between Israel and Gaza. Israeli air and ground forces launched a series of attacks Tuesday on targets across the Gaza Strip, killing a young girl and wounding several in response to the deadly shooting of the Israeli civilian yesterday.
5. This mind-blowing array of Christmas lights in Tokyo.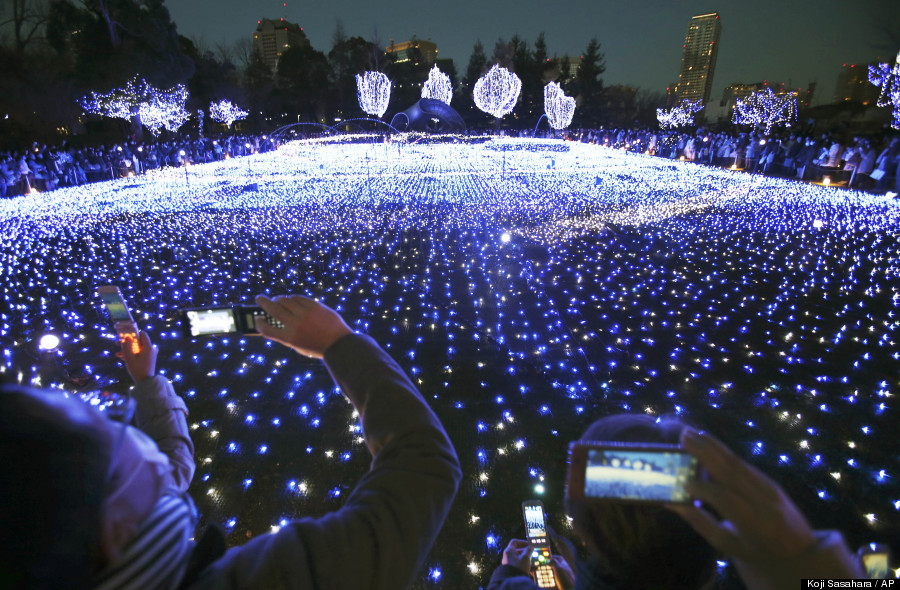 Visitors take a picture of a Christmas illumination, lit by 280,000 LED lights, at Tokyo Midtown business and commercial complex in Tokyo, Saturday, Dec. 21, 2013.
6. This epic camel walk outside Abu Dhabi.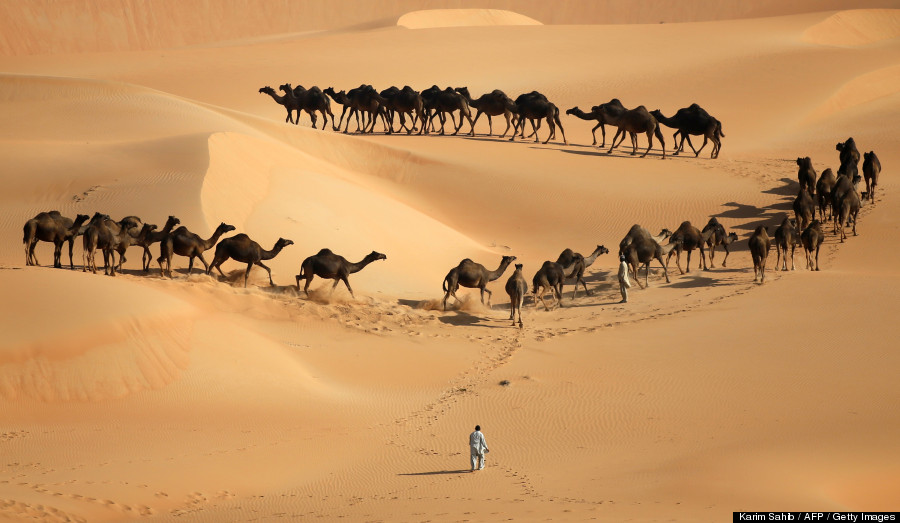 Camels walk along sand dunes in the Liwa desert, 220 kms west of Abu Dhabi, as the Mazayin Dhafra Camel Festival takes place on December 22, 2013. The festival, which attracts participants from around the Gulf region, includes a camel beauty contest, a display of UAE handcrafts and other activities aimed at promoting the country's folklore.
7. This explosive view of anti-missile flares in the Negev desert.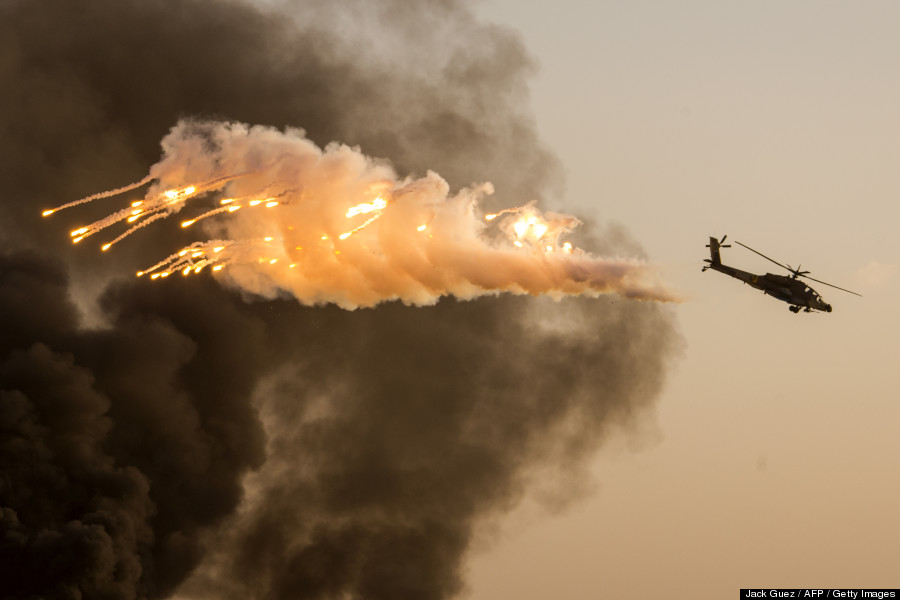 An Israeli AH-64 Apache longbow helicopter launches anti-missile flares during an air show at the graduation ceremony of Israeli air force pilots at the Hatzerim base in the Negev desert, near the southern Israeli city of Beersheva on December 26, 2013.
8. This impromptu bath amidst a biting Indian winter.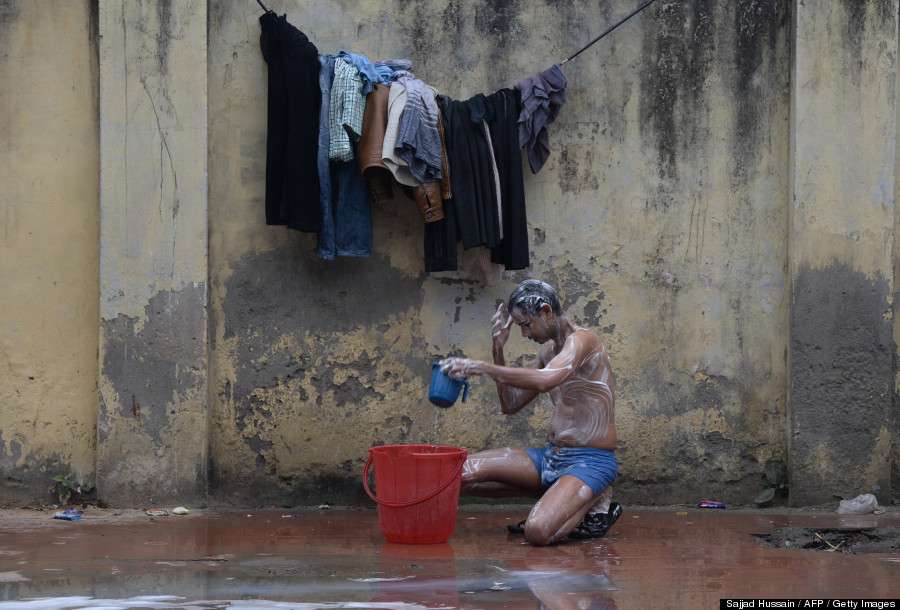 An Indian resident bathes on a roadside in New Delhi on December 22, 2013. Biting cold sweeping across northern India has intensified, with high altitude areas experiencing fresh snowfall and strong icy winds.
9. This image of sunshine hitting the temple of Karnak.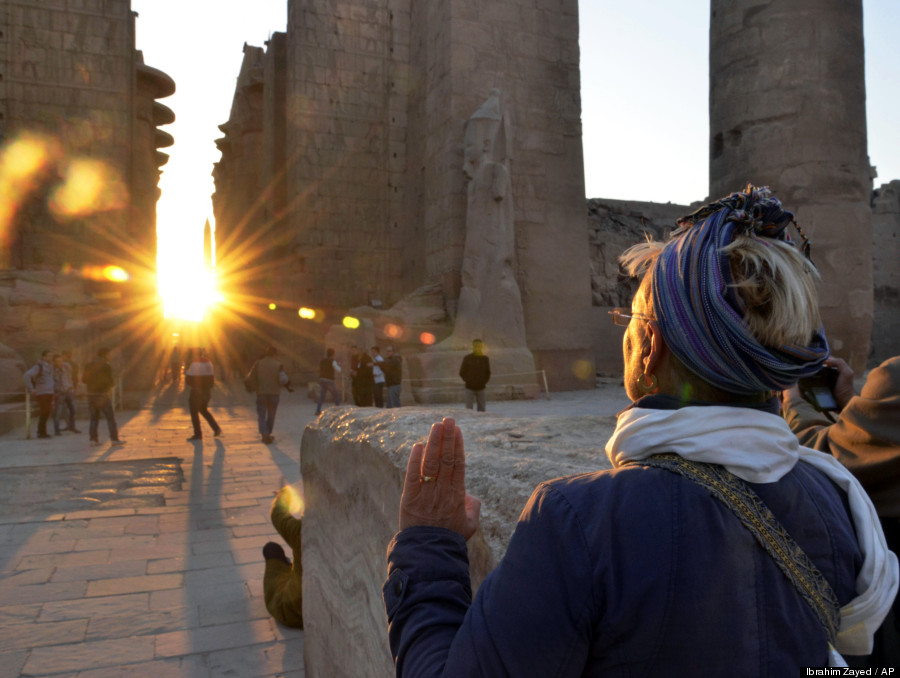 A tourist makes a sunrise visit to the temple of Karnak on the day of the winter solstice in Luxor, 510 kilometers (320 miles) south of Cairo, Egypt, Saturday, Dec. 21, 2013. Tourism, which accounts for nearly 20 percent of Egypt's foreign currency revenues, has been hard hit by the past three years of turmoil. Government officials have been campaigning to regain some of the European, American and Asian tourism that was suspended following violence this summer.
10. This young boy playing on a church terrace in Jordan.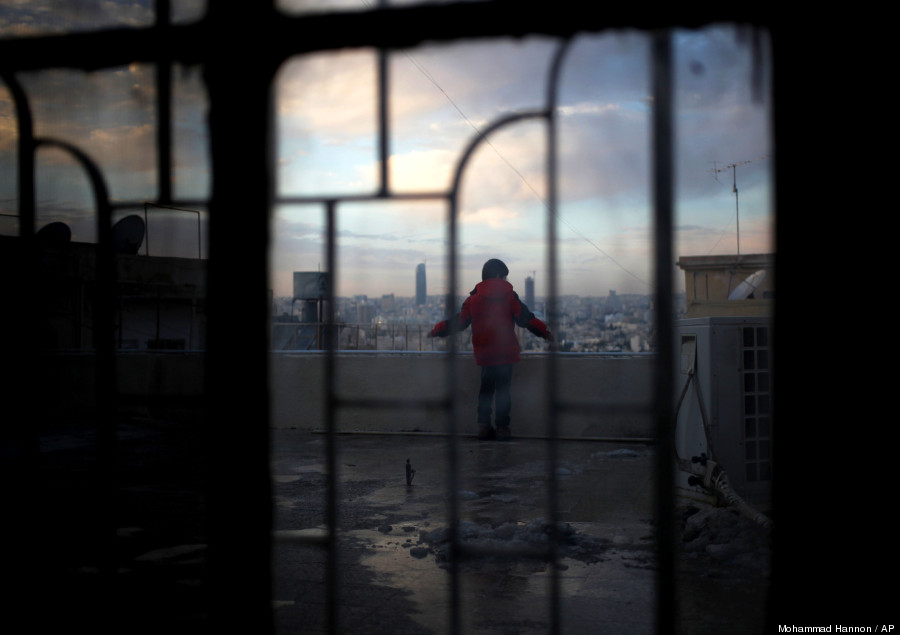 A Syrian Orthodox Christian boy plays on the terrace of the Saint Afram Syrian Orthodox church, in Amman, Jordan, Wednesday, Dec. 25, 2013. Over 70 Syrian Orthodox Christian families from different cities and areas in Syria, live in the hall and rooms of the church after they fled the country's civil war.
11. Women baring their chests in protest in the Central African Republic.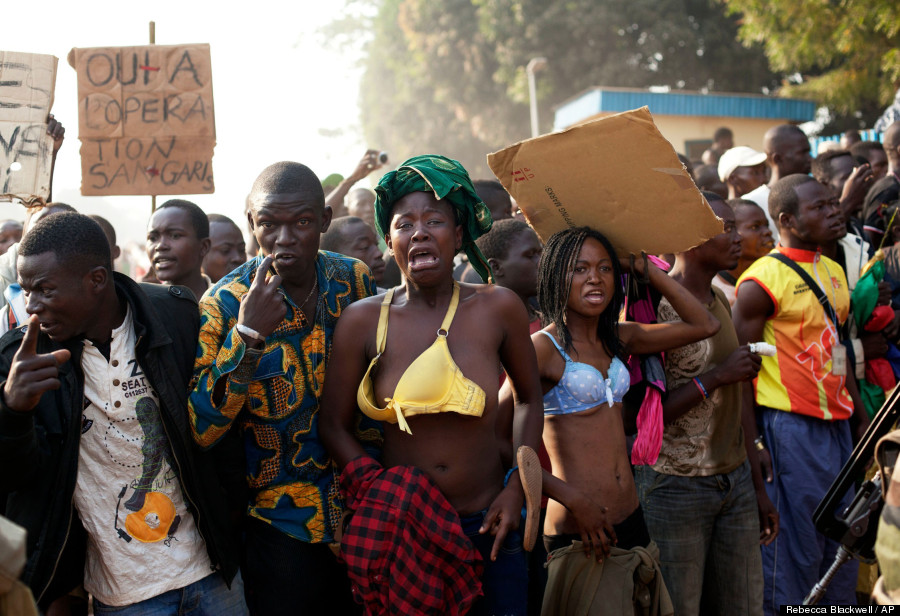 Women bare their chests in a traditional sign of placing a curse, after at least two people were injured by passing Chadian troops, during a protest outside Mpoko Airport in Bangui, Central African Republic, Monday, Dec. 23, 2013. Hundreds of demonstrators gathered at the entrance to the airport Monday morning carrying signs protesting Chadian forces and expressing support for French troops and other regional African forces. At least two people were wounded as pickups of Chadian soldiers sped through the gathered crowd firing off several rounds.
12. This shot of a traditional Christmas swimming competition in 4.5 C weather.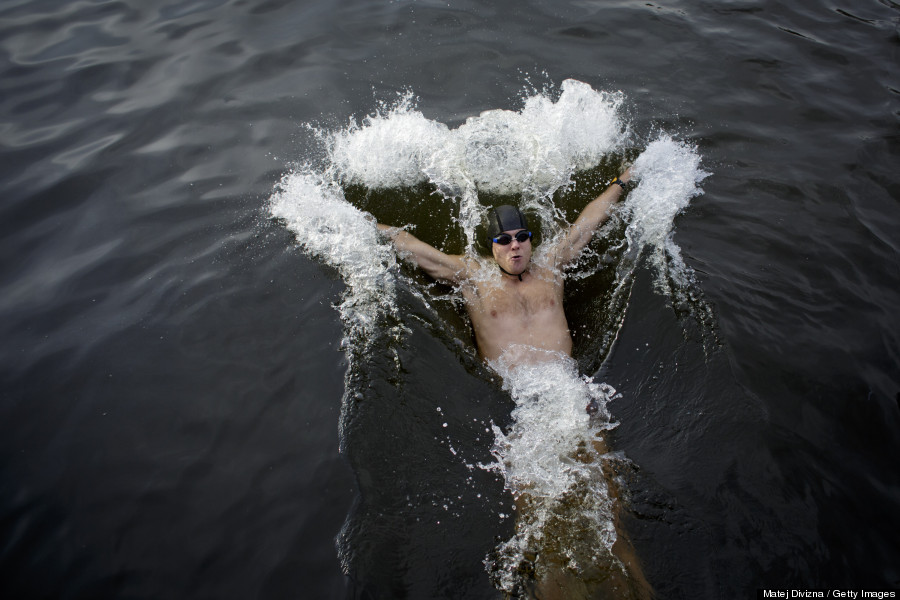 A participant attends the traditional Christmas winter swimming competition named in memory of Alfred Nikodem, in the Vltava river on December 26, 2013 in Prague, Czech Republic. This year 285 swimmers took part in temperatures of 4.5C.
13. This squirrel escaping from a championship soccer match.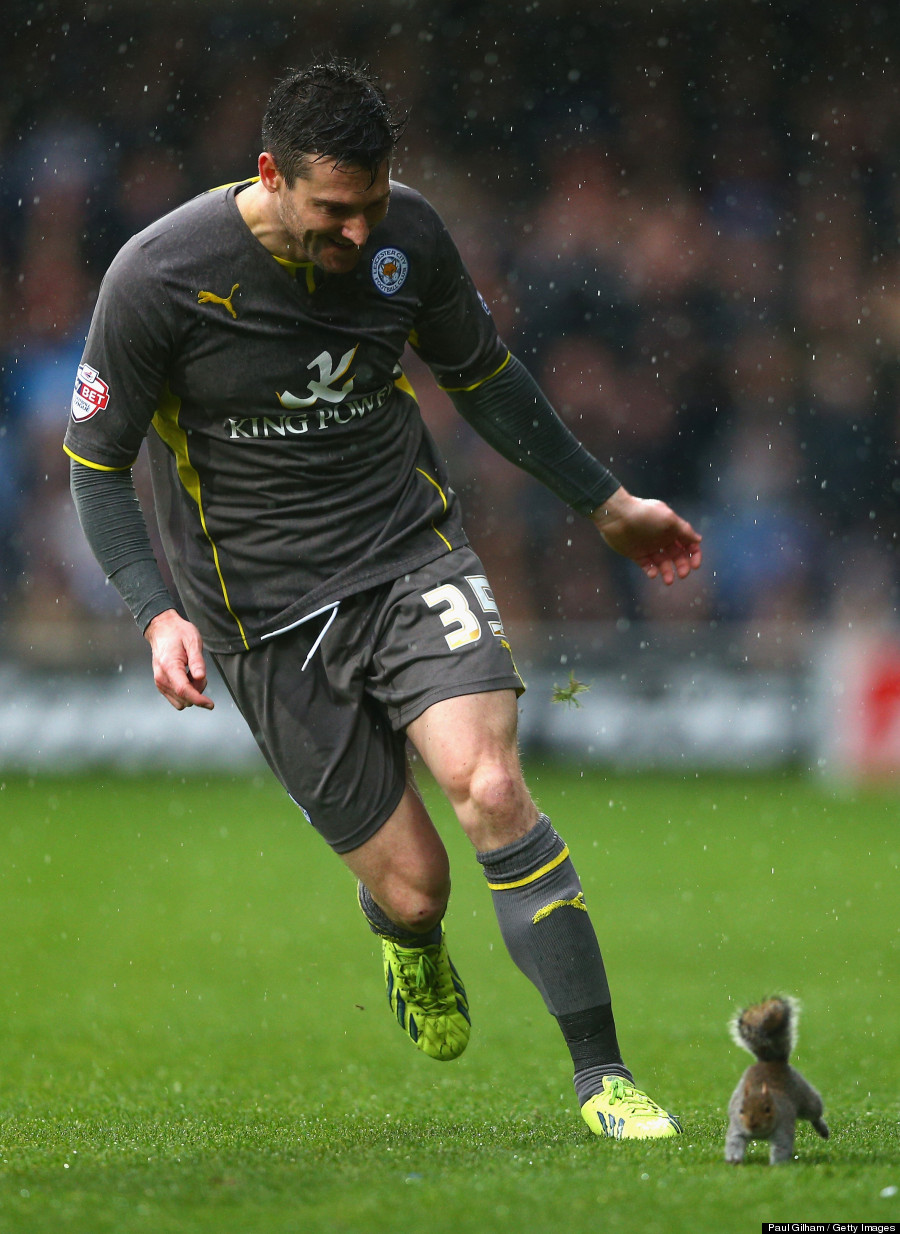 David Nugent of Leiester City chases a squirrel off the pitch after play was delayed during the Sky Bet Championship match between Queens Park Rangers and Leicester City at Loftus Road on December 21, 2013 in London, England.
EARLIER ON HUFFPOST:
PHOTO GALLERY
BEFORE YOU GO
Moving Image 2013: The Year's Best Photos
PHOTO GALLERY
Moving Image 2013: The Year's Best Photos