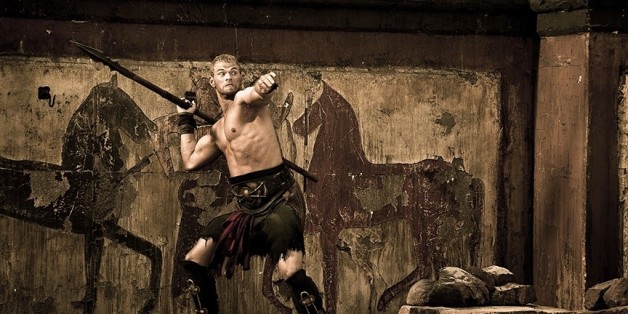 Summit Entertainment has released four clips from their upcoming film, "The Legend of Hercules." Not to be confused with "Hercules: The Thracian Wars," starring Dwayne Johnson, "The Legend of Hercules" stars Kellan Lutz, and tells the story of how the divine hero must reclaim his kingdom after he is sold into slavery by his stepfather because of a forbidden love. The movie is set to premier on Jan. 10, 2014. You can watch all four clips below to see Lutz battling in the arena, sieging a fortress, and sharing a kiss.
SUBSCRIBE AND FOLLOW
Get top stories and blog posts emailed to me each day. Newsletters may offer personalized content or advertisements.
Learn more