Robin Roberts The Good Morning America anchor was diagnosed with myelodysplastic syndrome, a rare blood disorder, and underwent a bone marrow transplant in 2012. But she continued to fight for her health in 2013, including a brief hospital stay in April.
At this moment I am at peace and filled with joy and gratitude. I am grateful to God, my doctors and nurses for my restored good health. I am grateful for my sister, Sally-Ann, for being my donor and giving me the gift of life. I am grateful for my entire family, my long time girlfriend, Amber, and friends as we prepare to celebrate a glorious new year together.
Valerie Harper Austin Mahone In October, the singer was forced to postpone his MTV Artist to Watch Presents Tour after being hospitalized with what was later reported to be a blood clot in his throat. His mother wrote a message from Mahone's Twitter account about the tour: "Austin is very upset about this & we want to say we are sorry to all the Mahomies & their parents who have made arrangements to come out." He also posted a picture of himself in a hospital gown on Instagram:
Angelina Jolie In May of this year, the actress published an op-ed in The New York Times, explaining her decision to undergo a preventive double mastectomy after learning she carried the BRCA1 gene. "We often speak of 'Mommy's mommy,' and I find myself trying to explain the illness that took her away from us. They have asked if the same could happen to me. I have always told them not to worry, but the truth is I carry a 'faulty' gene, BRCA1, which sharply increases my risk of developing breast cancer and ovarian cancer," she wrote. "My doctors estimated that I had an 87 percent risk of breast cancer and a 50 percent risk of ovarian cancer, although the risk is different in the case of each woman ... Once I knew that this was my reality, I decided to be proactive and to minimize the risk as much I could. I made a decision to have a preventive double mastectomy."
Lady Gaga In February, the singer was forced to cancel the remainder of her Born This Way Ball tour after a serious hip injury required her to go under the knife. "My injury was actually a lot worse than just a labral tear," she told Women's Wear Daily in July. "I had broken my hip. Nobody knew, and I haven't even told the fans yet. But when we got all the MRIs finished before I went to surgery there were giant craters, a hole in my hip the size of a quarter, and the cartilage was just hanging out the other side of my hip. I had a tear on the inside of my joint and a huge breakage. The surgeon told me that if I had done another show I might have needed a full hip replacement. I would have been out at least a year, maybe longer."
Catherine Zeta Jones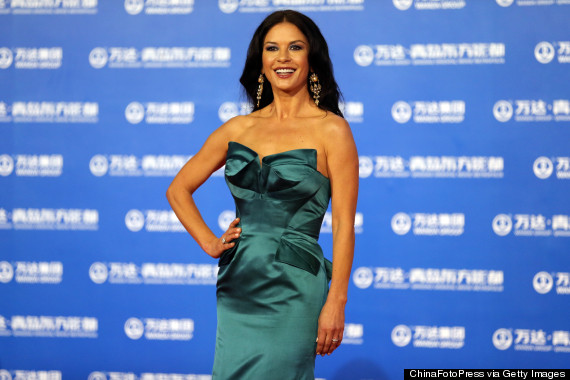 The actress first revealed that she had been diagnosed with bipolar II disorder in 2011. But in April of this year, People reported that Zeta Jones was returning to treatment. "Catherine has proactively checked into a health care facility," her rep, Cece Yorke, told the publication. "Previously Catherine has said that she is committed to periodic care in order to manage her health in an optimum manner." She returned home from treatment in May, according to reports.
Lil Wayne In March, the rapper, who has been diagnosed with epilepsy, was hospitalized for close to a week after three consecutive seizures. The attacks come on without any warning: "No warning, no nothing I don't feel sick. I get headaches real bad. And the headaches? I didn't get no headaches or nothing," he told MTV News correspondent Sway Calloway in May. "I go to sleep and wake up in the hospital. I don't feel anything."
Jennifer Arnold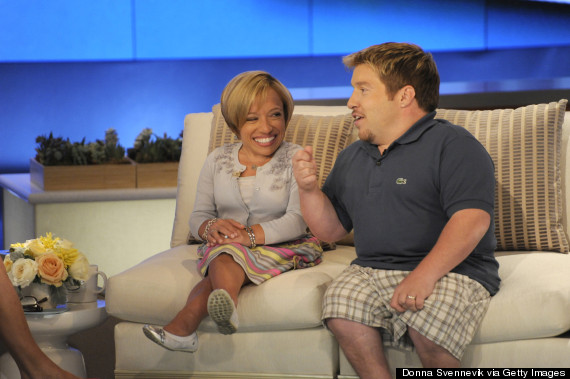 The star of TLC's "The Little Couple" revealed earlier this month that she had been diagnosed with a rare form of cancer. "I have recently been diagnosed with a rare type of cancer and am currently undergoing treatment, including surgery and chemotherapy," she said in a statement, HuffPost previously reported. "I am very fortunate as the prognosis is good. While there is never a good time to get news like this, getting it just as we are building our new family is tough in many ways ... But being surrounded by the love of my husband and our two beautiful children is actually in many ways giving me the strength to fight it even stronger."
Amy Robach On Oct. 1, ABC News' Amy Robach had her first ever mammogram, on air for Good Morning America. She was diagnosed with breast cancer. "I had had that prescription for a full year and I didn't go and, you know, cancer spreads," she told GMA in December. "With the FDA regulations that woman can wait until they're 50, it was my excuse to say, 'Eh, I can wait a couple of years, if some doctors say 40. Some people say 40. Maybe I'll split the difference' ... Well that probably would have meant the difference between life and death for me."
Frankie Muniz On Dec. 4, 2012, the actor Tweeted that he had been hospitalized: "I was in the hospital last Friday. I suffered a 'Mini Stroke,' which was not fun at all." Close to one year later, he suffered from another ministroke, HuffPost reported at the time. He told his Twitter followers on Nov. 25 of this year: "Almost a year to the day, I experienced another mini stroke. Hopefully that will be the last. Miserable."
When people use the term "ministroke," what they're really often referring to is a transient ischemic attack (TIA) — a temporary interruption of blood flow to part of the brain, spinal cord or retina. The symptoms of a TIA are similar to those of a stroke, but a TIA doesn't destroy brain cells or cause permanent disability. However, TIAs may recur, and each TIA increases the risk of a subsequent stroke.
Barbara Walters The View co-host was hospitalized in D.C. in January after a fall on a step at the home of the British Ambassador to the United States before Barack Obama's second inauguration. But during her recovery, Walters got another, more unexpected diagnosis.
Hugh Jackman In November, the actor underwent surgery for a basal cell carcinoma on his nose. "The whole time, I thought it was not much, but only afterwards did they say 'You're really lucky you got it checked out now,'" he told TODAY. While shooting X-Men: Days of Future Past, Jackman noticed something on his nose that both his makeup artist and his wife encouraged him to get checked out. And he says growing up in sunny Australia was probably the main culprit: "It's par for the course. I don't remember being stopped and someone saying, 'Are you boys wearing sunscreen' until I was around 15, 16," he told TODAY.
Nene Leakes In November, the Real Housewives Of Atlanta star Tweeted that she was "blessed to be alive." The reason? "Late last week I wasn't feeling well and was feeling a little short of breath. I know my body and I know when I should be concerned so I went to the hospital to get checked out," she wrote on her official website on Nov. 19. "After some routine tests I was diagnosed with blood clots in my lung. I'm told this happened to me because of the constant traveling around the country that I do for my job. I'm thankful to be alive as the doctor advised me that most people don't recognize the symptoms of blood clots and don't go to the doctor and that's when the big problems start happening."
Also on HuffPost:
Celebrities Who Have Faced Breast Cancer
SUBSCRIBE AND FOLLOW
Get top stories and blog posts emailed to me each day. Newsletters may offer personalized content or advertisements.
Learn more