When is a shark not a shark? When it's (likely) a dolphin.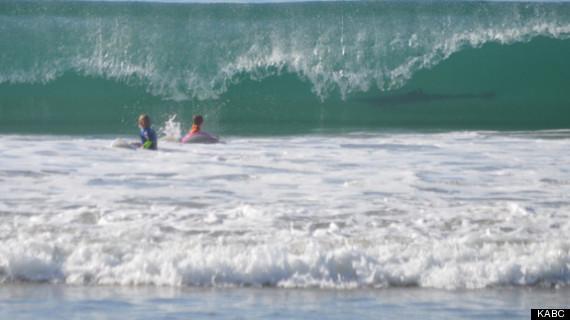 But now, at least one expert is convinced that the "shark" in the photo is actually a bottlenose dolphin.
Tough to argue with anatomy, but then again, it's a blurry photo where the animal is concerned. It's easy to see why a casual viewer would get confused.
Emerson told CNN that she remembers seeing dolphins in the water on the day she took the photo.
"[Going] back to the last 50 years on how many great white sharks have actually caused a death in southern California... I only know of one incident where someone got a nip on the foot," Randy Hamilton, a shark expert with California's Monterey Bay Aquarium, told CNN.
Also on HuffPost:
45 Amazing Animal Photobombs
FOLLOW HUFFPOST