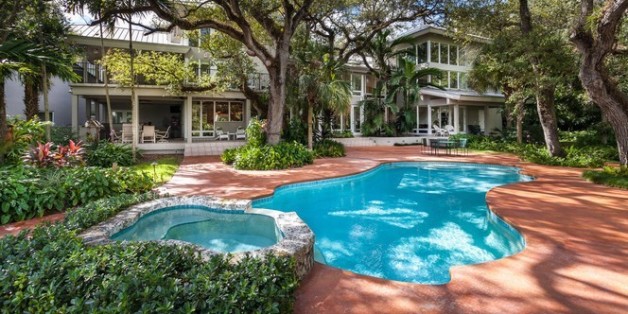 Since the major asset of living in coastal Miami is nature, we've never understood the draw of a McMansion that fights its setting. Unfortunately, the city's got street after street of homes incongruously designed, then slapped on lots stripped of fauna.
Not this beauty, though! Set on two lakefront acres in Coral Gables filled with sabal palms, live oaks, palmettos and ferns, the home is built with floor-to-ceiling windows that fill it with light and allow the outside to fill in as the most glorious decor, giving each room a loft-like, secluded feel.
While not everyone can afford -- or even wants -- a massive 12,231-square foot, $8.9 million home, the principle applies on scale: more nature is better! See what we mean below, with photos courtesy Realtor.com:
Also on HuffPost:
8 Most Expensive Homes In Miami
SUBSCRIBE AND FOLLOW
Get top stories and blog posts emailed to me each day. Newsletters may offer personalized content or advertisements.
Learn more