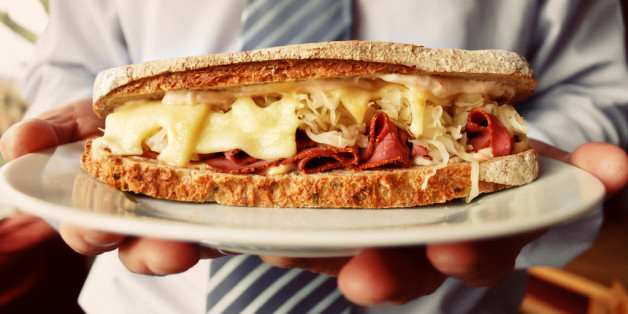 We don't mess around when it comes to sandwiches. We know just how valuable they are in our everyday lives. Without them, lunch would be a drag. And midnight snacks would suffer. We're so into sandwiches that we ranked our favorites. Sandwiches are just an all around crowd-pleaser. We're willing to bet you can't name one person in your life who just doesn't like sandwiches. (And if you do know such an individual, you should be very suspicious. Do not, we repeat, DO NOT trust them.)
When it comes to sandwiches, everyone (who's trustworthy) has got a favorite. And a person's favorite sandwich says a lot about their character. Forget looking at horoscopes to figure out if someone will blend harmoniously into your life, look at the kind of sandwich they order instead.
Want to read more from HuffPost Taste? Follow us on Twitter, Facebook, Pinterest and Tumblr.