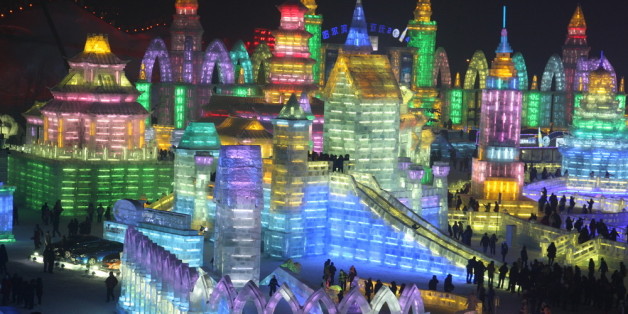 ChinaFotoPress via Getty Images
But that won't stop thousands of tourists from showing up to see some towering, glimmering, stunning sculptures lit with lasers in the middle of a frigid tundra. This festival is a tradition, and they're committed to it whatever the weather... which we can't say would ever happen in America.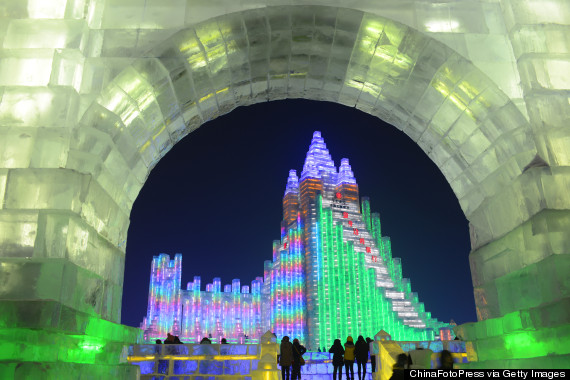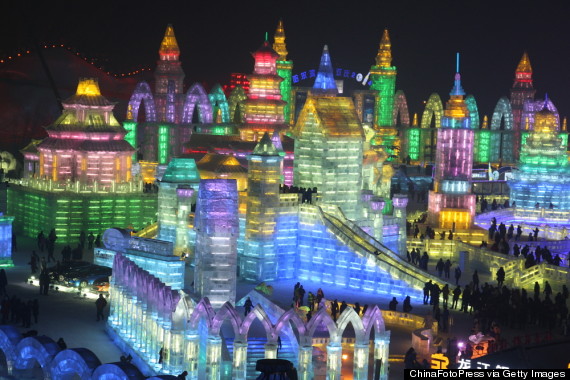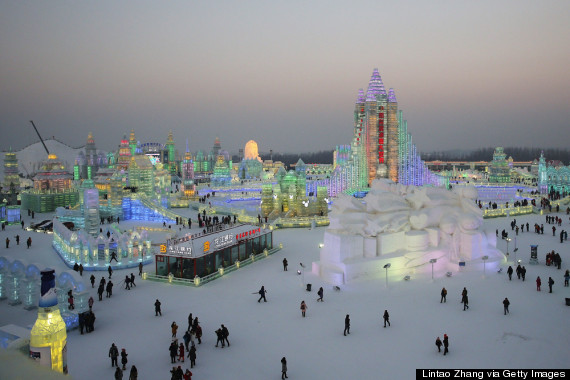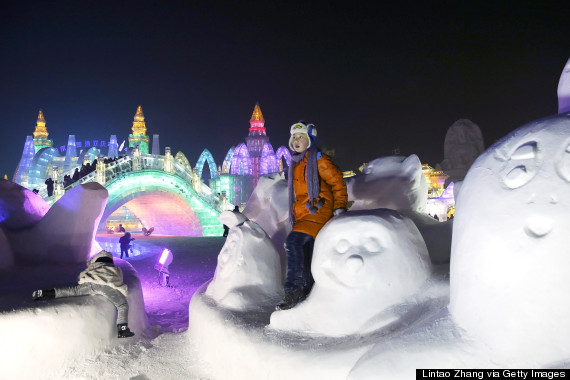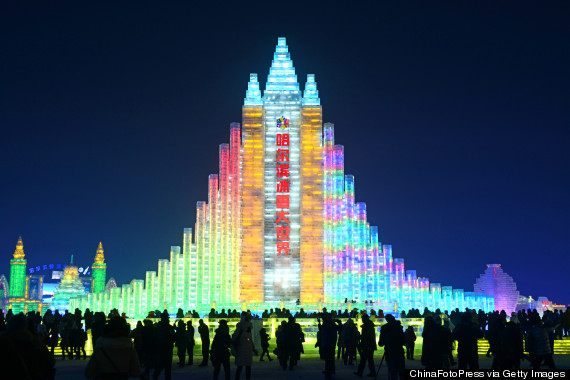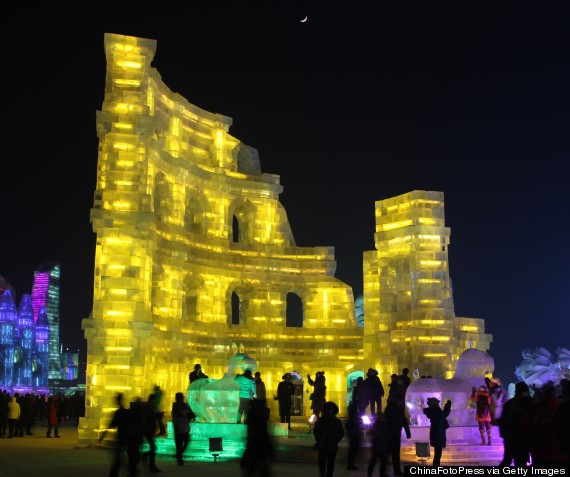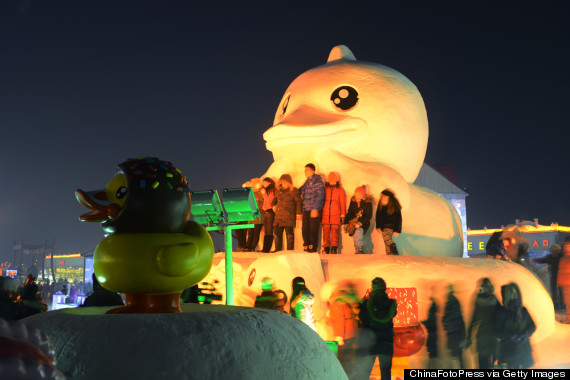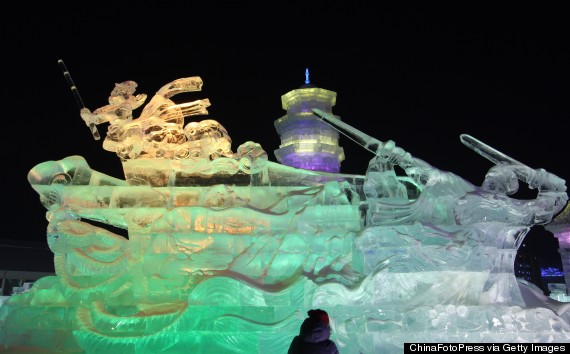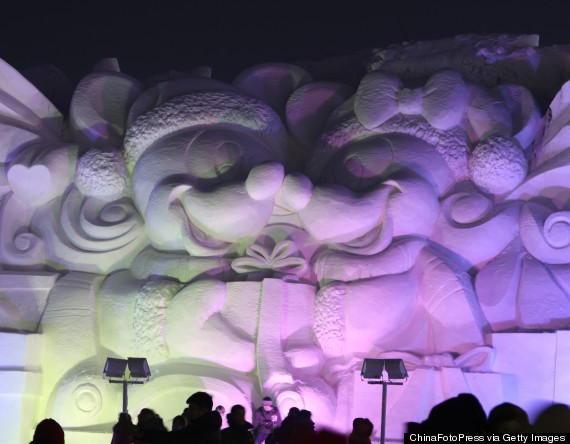 The Festival is no random expression of ice art-- it's a reference back to the days of yore, when fishermen on the Songhua River used lamps carved from ice to light their work at night.
During the Festival, you too can show reverence for their ancient practice when you visit the special "Ice Lantern Garden Party," where activities include "sitting on the ice sailing boat, hitting the ice monkeys, seeing the wedding on the ice." Oh, what fun!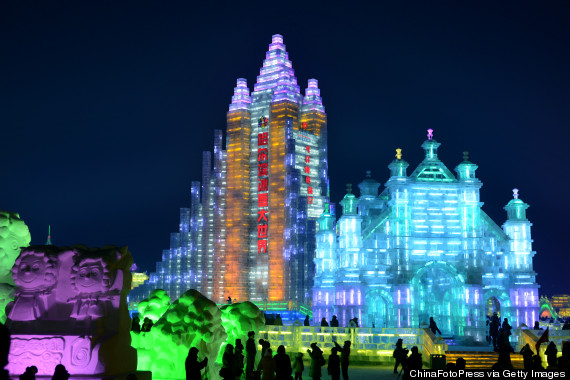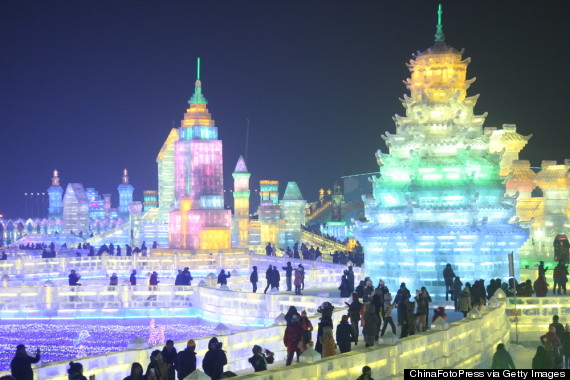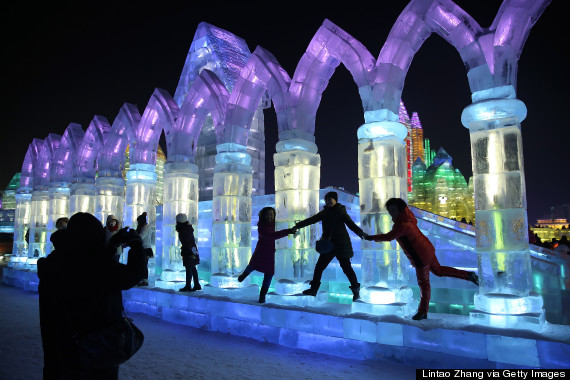 Harbin Ice And Snow Festival
FOLLOW HUFFPOST