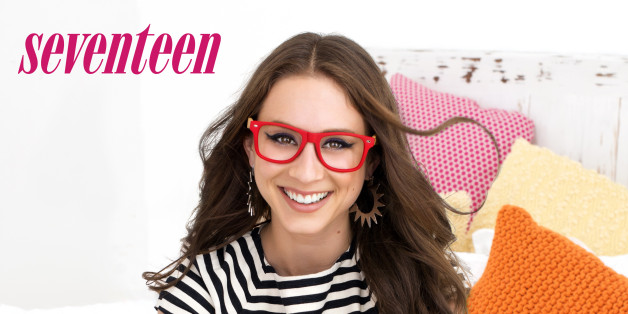 In our eyes, Troian Bellisario has always been one of the coolest and smartest "Liars," but is often the least-flashy of the four when it comes to media coverage. It's nice to see her finally get her turn on the cover of Seventeen Magazine for the February issue.
The 28-year-old "Pretty Little Liars" actress has some great quotes in the interview about the work that goes into her TV "image" and the dark struggles she faced as a teenager. Check them out, below, and scroll down to see her full cover. The issue hits stands January 7th. Head over to Seventeen.com/troian for more.
How she responds to her fans saying she's perfect: "I've heard fans say that I'm perfect on the show and I want to tell them I've been through two hours of hair and makeup. Don't hold yourself up to that!"
On trying to deal with the challenges of being a teenager: "I started self-harming when I was a junior. I would withhold food or withhold going out with my friends, based on how well I did that day in school... I didn't know what was right and what was wrong, so I think I created this bizarre system of checks and balances to create order in my world. But it really backfired."
On what makes her happiest now: "My friends and my family – the people who I love and who love me back. Whenever I get down, when I want to crawl under a rock, I just look around at them and I see how rich my life is. You have to remember what's most important in life. I am loved by so many people and have a wonderful job. I know I'm incredibly blessed. I am a completely lucky human being."
SUBSCRIBE AND FOLLOW
Get top stories and blog posts emailed to me each day. Newsletters may offer personalized content or advertisements.
Learn more