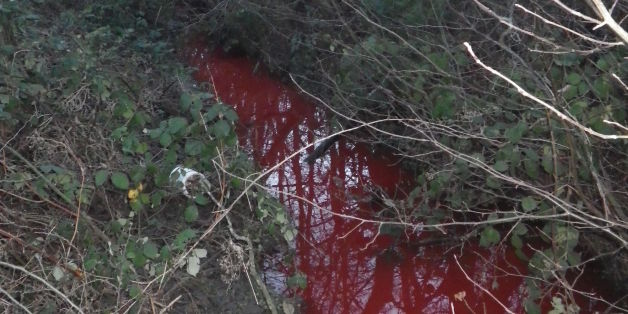 The mystery of a stream's spontaneous blood-red coloring has been solved.
Locals were likening the seemingly gory sight to a scene from a horror film.
"At first I thought something had died as it looked like blood but when it was all the way along we said it must have been a whale to create that much blood," Northampton resident Pep Finn-Scinaldi, 28, told the news outlet.
Story continues below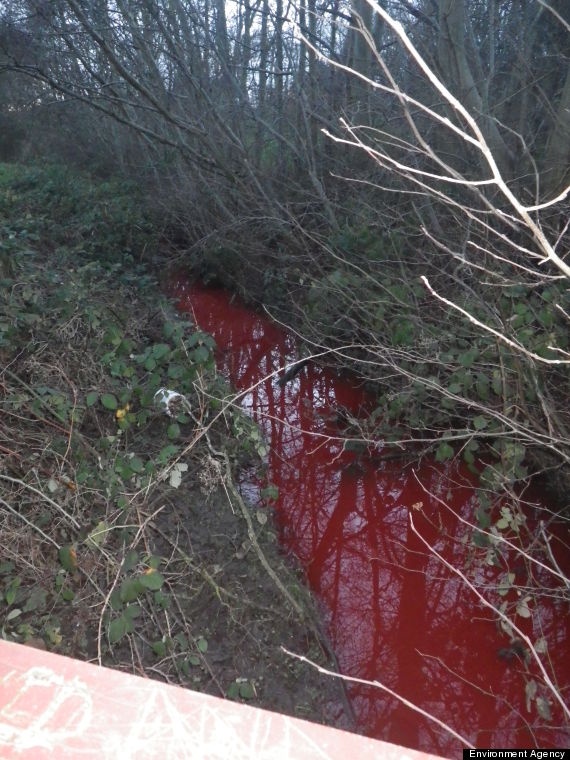 A stream in Northamptonshire turned a deep shade of red due to a nearby ink spillage.

Also on HuffPost:
America's Most Endangered Waterways (2013)
SUBSCRIBE AND FOLLOW
Get top stories and blog posts emailed to me each day. Newsletters may offer personalized content or advertisements.
Learn more