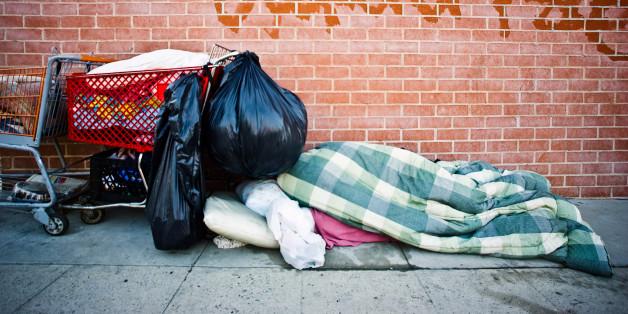 People across the country are rushing to shutter themselves indoors as meteorologists warn of a "life-threatening" deep freeze that has settled over the Midwest and is steadily headed southward and eastward.
In cities like Fargo, N.D. (with a forecast of 32 below zero) and Madison, Wis. (21 below) where dangerous, frigid temperatures are expected to last until at least Tuesday afternoon, conditions have been made even more severe by the glacial windchill. In Chicago, for instance, where it was reportedly colder at O'Hare International Airport than at the South Pole Monday morning, the wind chill dropped to 42 degrees below zero.
Unfortunately, there may be some across the country who may not be able to seek shelter indoors to hide from the inclement weather in the coming days.
In the coming days, there will be many people across the country whose lives will be in danger as the bitter cold takes hold. But their well-being could be assured -- with your help.
"We're so accustomed to walking by the homeless without a second thought," Michael Stoops, the director of community organizing at the National Coalition for the Homeless, told The Huffington Post Monday. "But it's important for people to be looking out for other people. We should all make a point to do that, especially in the winter time."
It's everyone's responsibility, Stoops added, to see if that person huddled outside your office or your home or on the bus "needs help and if that person wants to go to a shelter."
Here are some ways you can help:
Also on HuffPost:
States With Highest Child Homelessness
SUBSCRIBE TO & FOLLOW LIFESTYLE
HuffPost Lifestyle is a daily newsletter that will make you happier and healthier — one email at a time. Learn more