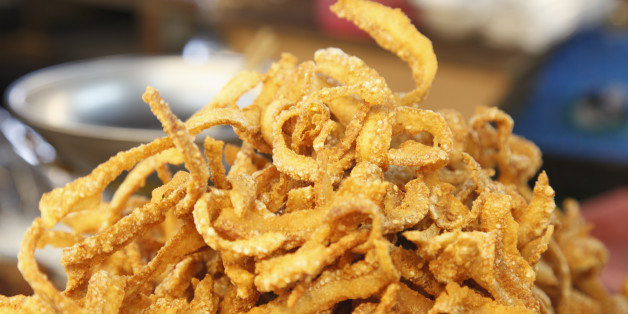 Derek E. Rothchild via Getty Images
A U.S. government agency put the smack-down on one snack product's application for a trademark Monday, citing an offensive word in the product's name.
"Registration is refused because the applied-for mark REDSKINS HOG RINDS consists of or includes matter which may disparage or bring into contempt or disrepute persons, institutions, beliefs, or national symbols," the letter read. The letter also cited online dictionary definitions of the word that say "Redskin" is a "dated" and "offensive" term used to refer to Native Americans.
Washington, D.C.'s, NFL team, the Washington Redskins, have also run into trouble over their controversial name. Legislation was introduced to the U.S. House of Representatives last spring that would cancel the team's trademark of the word "redskin" and would also ban future trademarks using the word.
FOLLOW HUFFPOST