Claim "dibs" on a parking spot you shoveled out only to find the spot taken and your chair missing, Chicago? We may have found your culprit.
A Craiglist ad posted Tuesday is advertising "about 350" chairs and some stools that were found "abandoned on the streets" of the city's North Side for sale. The price? $5, "regardless of condition or smell."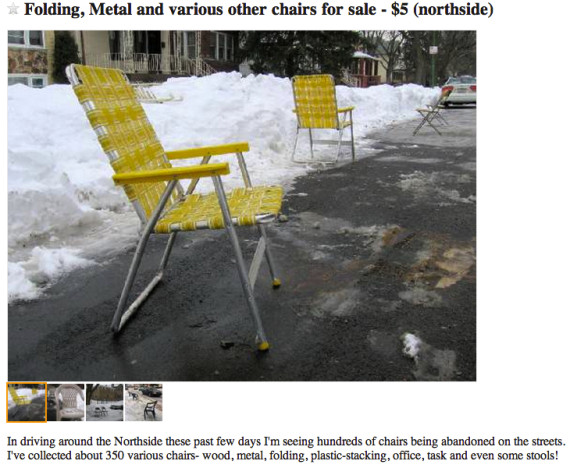 One has to wonder if this seller will expand their business into other items:
Related on HuffPost:
Chicago Hit With Snow, Extreme Cold
SUBSCRIBE AND FOLLOW
Get top stories and blog posts emailed to me each day. Newsletters may offer personalized content or advertisements.
Learn more