The seemingly out-of-nowhere IFC mini-series "The Spoils of Babylon" premiered on Tuesday night in Los Angeles. The cast, which is stacked with some of our favorite funny people, brought their best game to the red carpet.
Will Ferrell, on the other hand, showed up in a suit covered with money. It was the exact same suit, in fact, that he wore to last year's MTV Movie Awards -- proving that not only is he a repeat offender, he also can (and will) wear literally anything.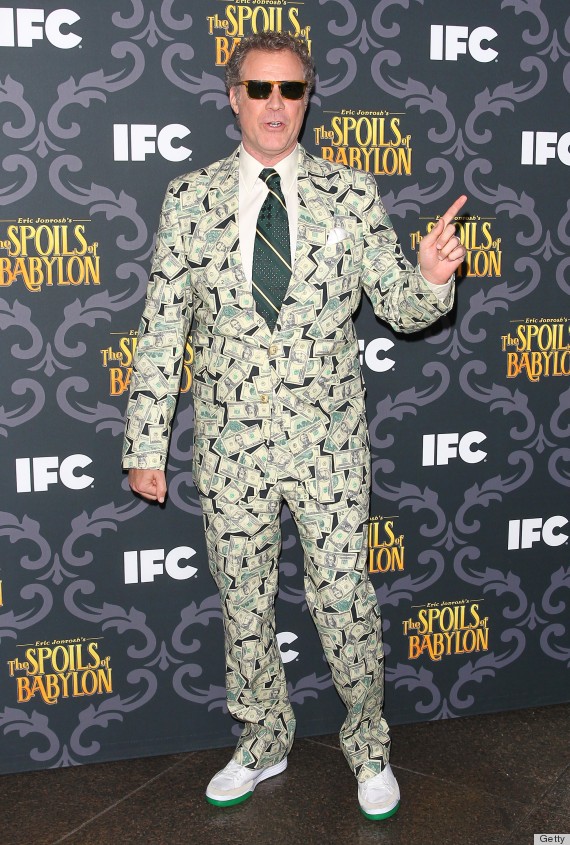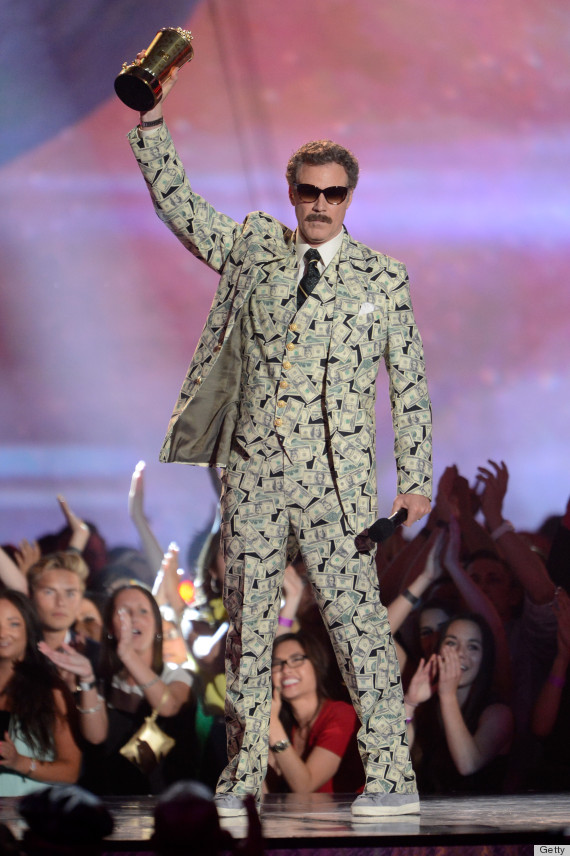 Will, normally we would never suggest throwing your money away, but in this case...
Our favorite Will Ferrell characters:
Will Ferrells Best SNL Characters
Would you eat the moon if it were made of ribs?

Red ships of Spain!

We would have accepted "bow wow" or "ruff."

Spartan spirit!

Who wants a piece of Reno?

Cool. Really cool.

"I am. I am here. I am now."

We filled our bellies with goat meat.

This is me whispering. This is me shouting.

More cowbell.

What kind of wood was that?
Want more? Be sure to check out HuffPost Style on Twitter, Facebook, Tumblr, Pinterest and Instagram at @HuffPostStyle.