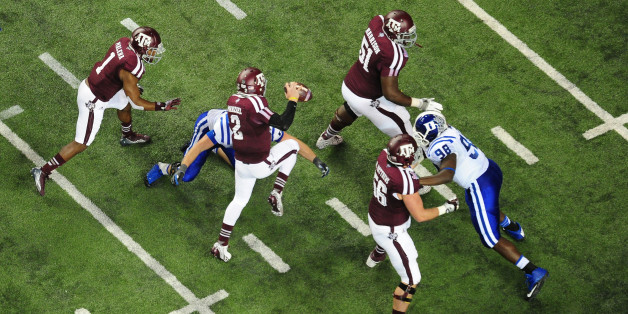 Scott Cunningham via Getty Images
The final bowl season of the BCS era has come and gone. While Florida State and Auburn made sure the era closed with a bang, there was certainly no shortage of memorable plays from the entire slate of bowl games starting on back in December.
From Johnny Manziel's great escape to South Carolina's trick play and FSU's 100-yard kick return touchdown, here are 12 phenomenal highlights from the 2013-14 bowl season.
2013-14 Bowl Season Highlights
FOLLOW HUFFPOST