Jessica Chastain Is Merida, Courtesy Of Annie Leibovitz's Disney Dream Portraits
Famed lensman Annie Leibovitz has once again photographed a Hollywood starlet for this "Where your destiny awaits" ad campaign.
Oscar nominee Jessica Chastain is the newest princess, posing as Merida from "Brave."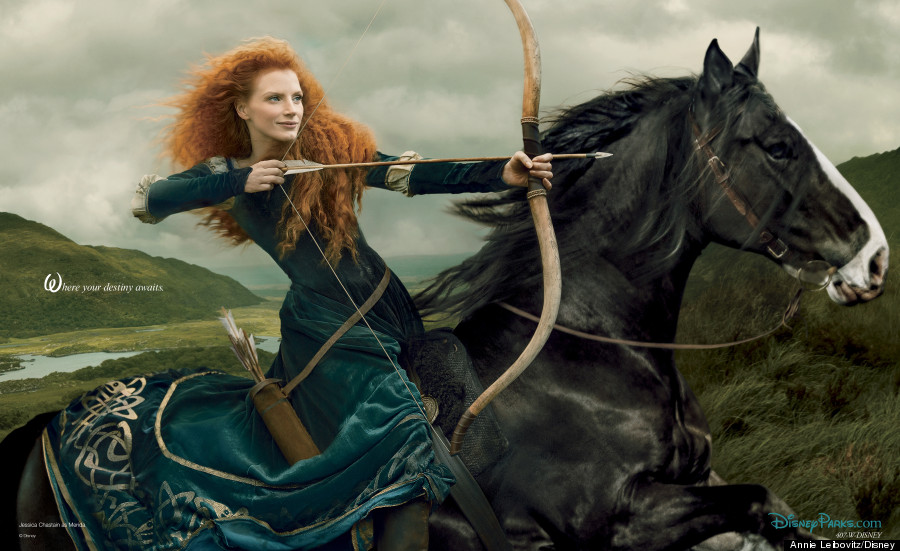 A behind-the-scenes shot: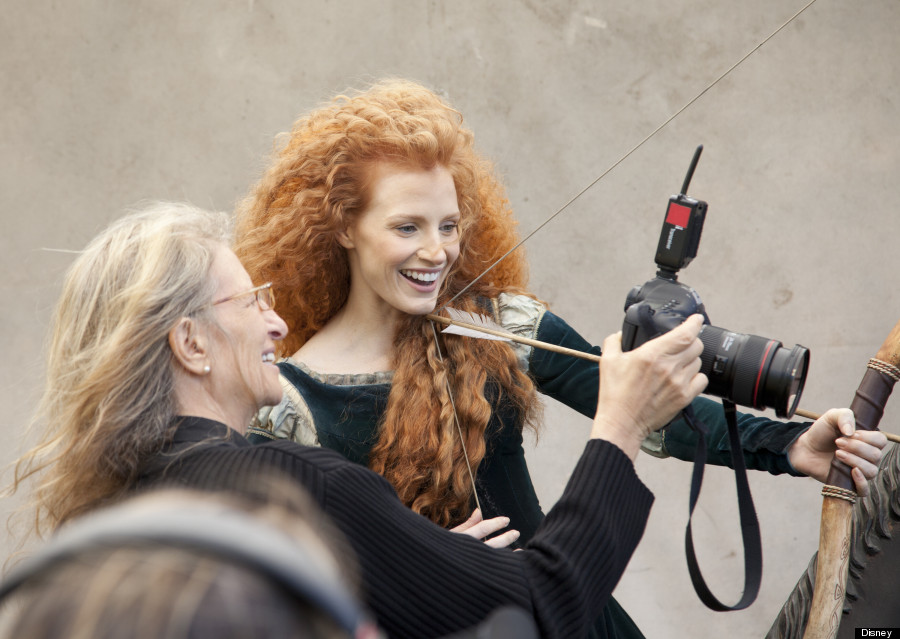 Leibovitz last shot Taylor Swift for the campaign in 2013.