Here is Oprah fixing a toilet. She is also wearing a dashing brown hat, which maybe is her plumber hat? Gayle King was, of course, on hand to witness things.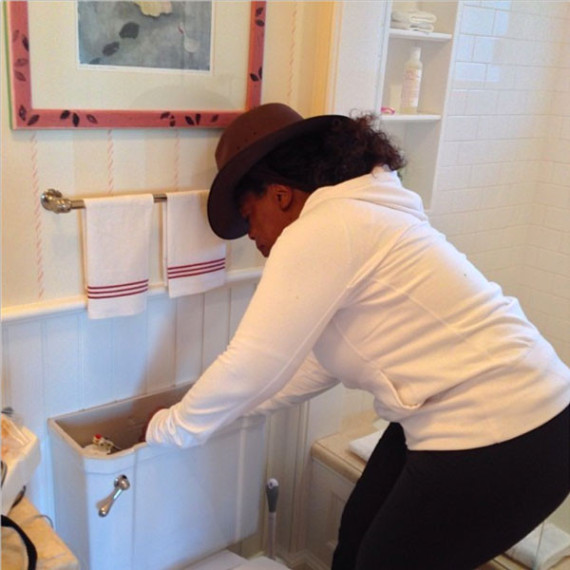 SUBSCRIBE AND FOLLOW
Get top stories and blog posts emailed to me each day. Newsletters may offer personalized content or advertisements.
Learn more