Esta semana comenzó con el tan esperado dúo de Shakira y Rihanna. A tan solo 24 horas que "Can't Remember To Forget You" saliera a la luz, la controversia se desató pues mientras a algunos les parece una canción maravillosa e irresistible, para gran número de personas fue una decepción.
Shakira sorprendió hace unos días con la noticia que haría un dúo con Rihanna y hasta dijo que su colega le parecía una de las mujeres más sexys, algo que muchos, la mayoría coinciden, pero en lo que no hay coincidencia es en el gusto por esta dupla. Aquí te compartimos algunas de las opiniones más representativas de las millones que hay en las redes sociales.
¿Qué opinas tu? ¿te gusta?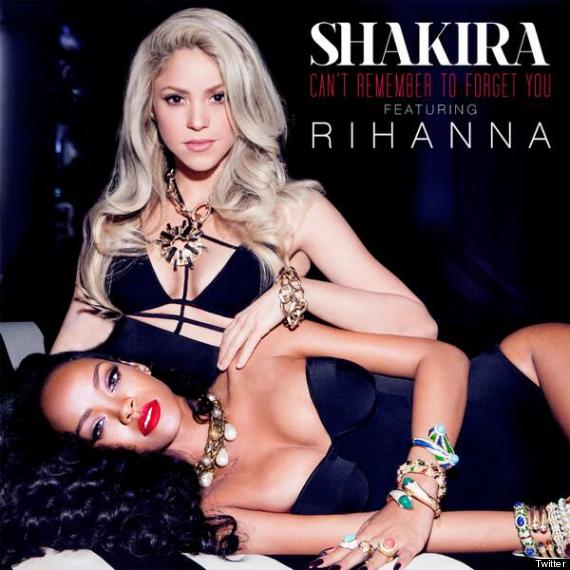 La canción de Shakira con Rihanna me parece malisima. A mi al menos no me gusta.
la nueva cancion de SHAKIRA con RIHANNA parece "La Pared" pero hecha x Cacho Marley jaja #Es #Muy #Wehno xD
not feeling the shakira and rihanna song 😕😕
Shakira ft Rihanna es demasiao ara mi.
Me hace gracia que haya gente queriendo quitar a Shakira de su nuevo tema con Rihanna. Podrá hacer lo que quiera, pa' eso es suyo.
El dueto entre Shakira y Rihanna está bien pero vamos a ser realistas,podría ser tres veces mejor! #NoEstoyMuyContenta
Rihanna and Shakira on a new song? The two sound like they ate a million bees.
Que hecha mierda esta la cancion de shakira con rihanna xd
Me encanta la nueva cancion de @shakira con @rihanna,estupendas!!! I can't remember to forget you!!!
Lo mejor de la canción de Shakira y Rihanna es la voz de Rihanna.
Tanto bombo a la canción de Shakira y Rihanna y no es nada del otro mundo...
SUBSCRIBE TO & FOLLOW THE MORNING EMAIL
The Morning Email helps you start your workday with everything you need to know: breaking news, entertainment and a dash of fun. Learn more