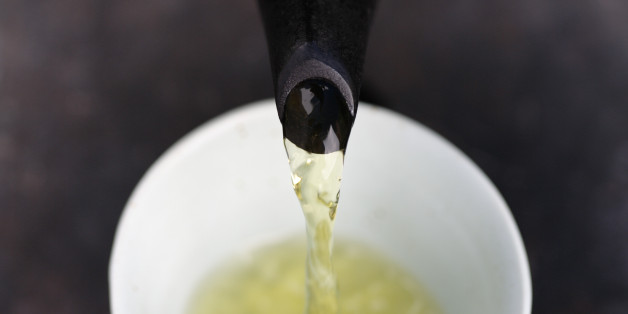 Green tea could make a common blood pressure medication less effective, a small study suggests.
The study, published in the journal Clinical Pharmacology & Therapeutics, was notably in healthy people, and not in people who regularly took the blood pressure-lowering drug nadolol, which is a beta blocker (also known by its brand name Corgard). The results show that drinking green tea seems to lessen the drug's effects, as well as lead to a lower plasma concentration of the drug.
"What is clear as healthcare providers is that we need to ask patients about their consumption of various fruits and supplements such as grapefruit and green tea, and this needs to be documented in the clinical notes, and where appropriate provide information on avoiding green tea or grapefruit, or better where possible to prescribe an alternative drug that is not affected by the consumption of green tea," Sotiris Antoniou, a spokesman for the Royal Pharmaceutical Society, told BBC News.
For the study, researchers from Fukushima Medical University in Japan assigned 10 healthy people who were not on any medications to drink either 700 milliliters a day of green tea or water for 14 days. At the end of the two-week period, the participants then took a single dose of nadolol (30 milligrams).
Not only did the people who drank green tea for two weeks have lower plasma concentrations of nadolol, but they also had lower drops in systolic blood pressure compared with those who drank water for two weeks.
Medscape explained how the catechins in green tea might be to blame:
The catechins in green tea have been reported to prevent cancer or cardiovascular disease, but they might interfere with how certain drugs are absorbed by the body. Previous in vitro studies showed that catechins inhibit drug transporters such as P-glycoprotein (P-GP), OAP1A1, and OATP1A2, and nadolol is a substrate of OATP1A2.
Green tea isn't the only food that could interfere with drugs. A 2012 study showed that grapefruit juice could be potentially dangerous if consumed in combination with more than 85 different medications, including statins, and some blood pressure medications.
Check out some other foods that could potentially interact with your medicine:
PHOTO GALLERY
BEFORE YOU GO
Foods That Interact With Medicine
PHOTO GALLERY
Foods That Interact With Medicine