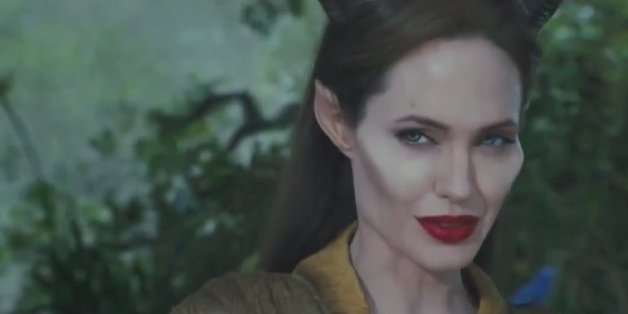 If we've learned anything from the new "Maleficent" trailer that debuted on Disney Channel, it's that Angelina Jolie's cheekbones are perfect for playing the "Sleeping Beauty" villain. Give the 38-year-old Oscar winner horns, a black cape and pearly makeup, and something about her bone structure becomes terrifyingly seductive. Of course, that's what Disney is aiming for with its origin tale. It sees the enchantress living in an idyllic forest until the king tries to take over and, in return, she curses his daughter, Aurora (Elle Fanning) -- which is where the story we know begins. The CGI-heavy trailer shows Maleficent loving her green, swirly magical powers and demonstrating the potential to become pals with the young girl she cursed on that dang spindle. Maybe she's not the "Mistress of All Evil" after all?
"Maleficent" opens May 30. It co-stars Juno Temple, Imelda Staunton and "The Giver" star Brenton Thwaites.
Related on HuffPost:
81 Movies To Watch In 2014
SUBSCRIBE AND FOLLOW
Get top stories and blog posts emailed to me each day. Newsletters may offer personalized content or advertisements.
Learn more