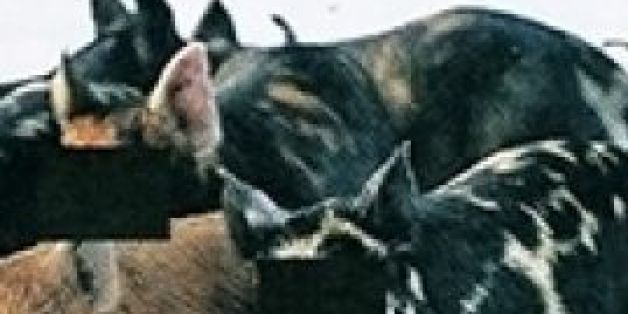 Pigs were the target of censorship in The International New York Times on Wednesday.
KHL Printing Co., which prints the newspaper in Malaysia, blacked out the faces of pigs in two photos accompanying an article.
If you are going to be offended about pigs, perhaps you should not read the NYT in the first place. http://t.co/w1PtWqDhoW
NY Times article gets "hogged" by stupid censorship. Only in Malaysia.
An employee told the AFP news agency that the company was merely following standard protocol in Malaysia, where Islam — which considers pigs unclean — is prevalent. "This is a Muslim country, so we covered the pigs' eyes," he said. He added that images of "cigarettes, weapons, guns and nude pictures" in The International New York Times also get censored.
SUBSCRIBE TO & FOLLOW THE MORNING EMAIL
The Morning Email helps you start your workday with everything you need to know: breaking news, entertainment and a dash of fun. Learn more