Let's call a spade a spade: The fashion at this year's 2014 Grammy Awards was cringe-worthy (most of the time). Yes, some stars got it right, but most fell. And they fell hard.
Natasha Bedingfield chose a bad color, Colbie Caillat looked like Miss America and Katy Perry wore a dress with music notes on it.
Check out our picks for worst-dressed at the 2014 Grammy Awards and let us know if you agree.
Katy Perry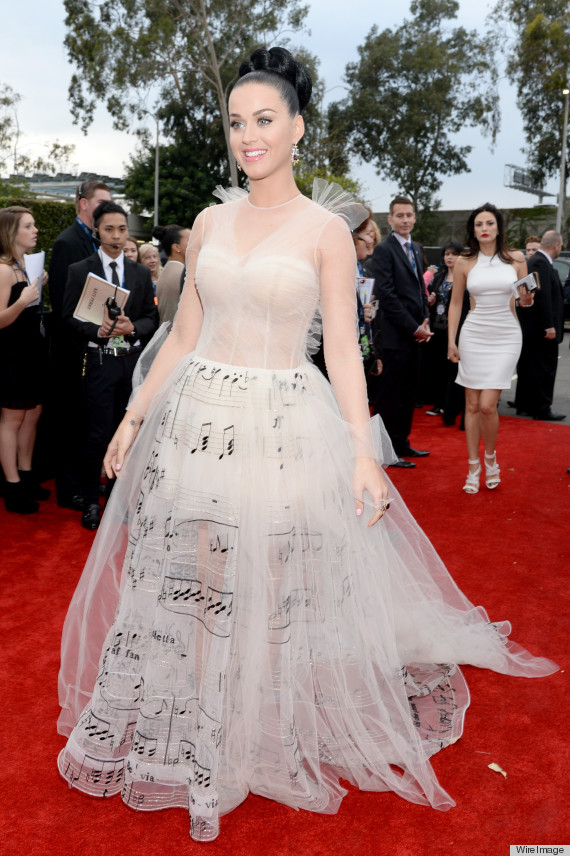 Katy Perry took the theme of the night a little too literally. The music notes on her dress are overkill -- we wish she had just gone for a pretty ball gown sans the cheesy motif.
Pink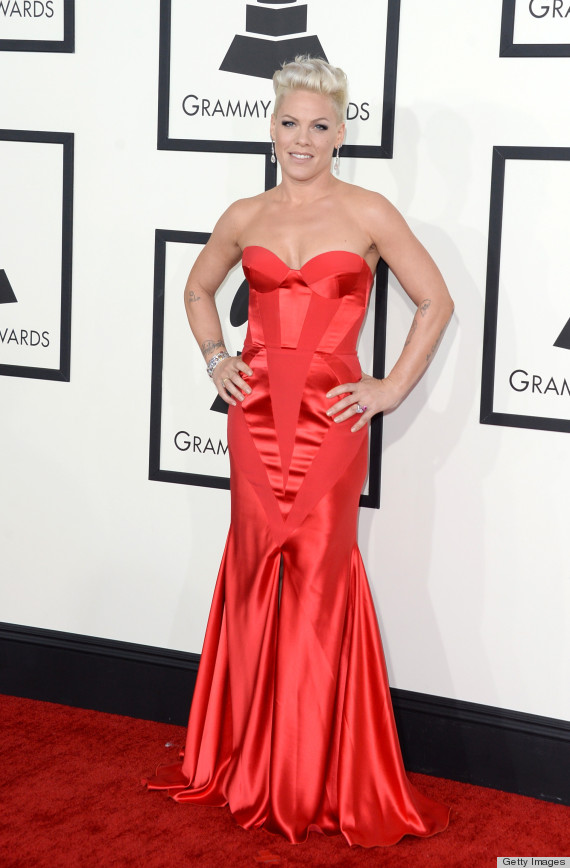 This dress is a little too lingerie-inspired for the red carpet.. Between its crimson color, satin details and corset bodice, it belongs in the bedroom, not at an award show.
Natasha Bedingfield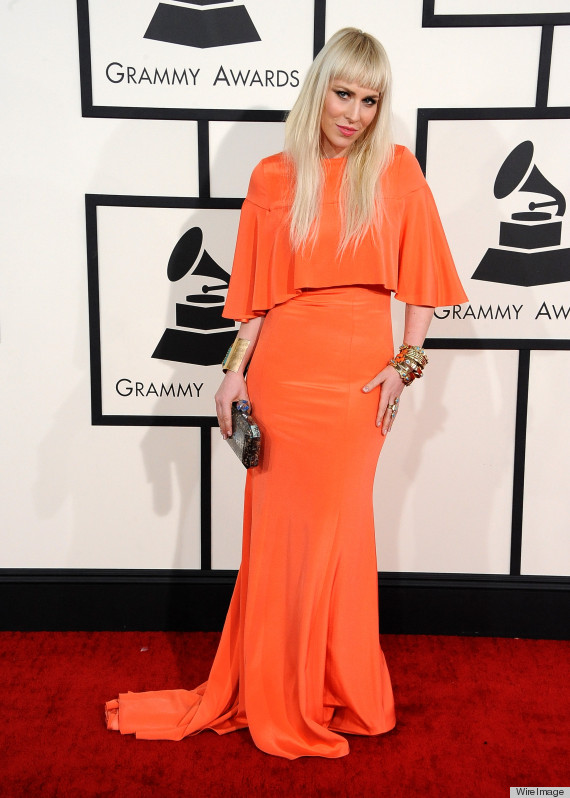 The sherbet color and cape overlay are making this gown look like a costume.
Sara Bareilles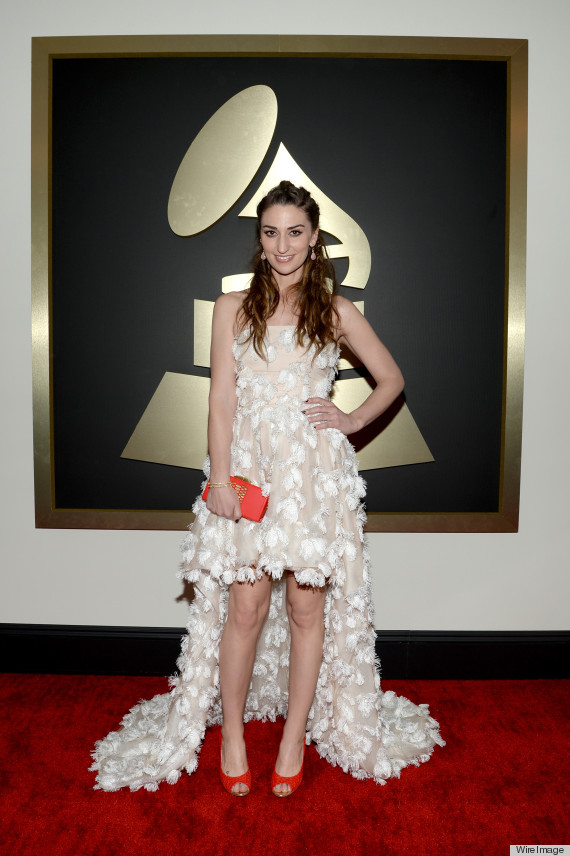 We're not feeling the mullet style dress with too many embellishments. Her matchy-matchy clutch and pumps seem a little juvenile, and her hair doesn't jive with the ensemble.
Colbie Caillat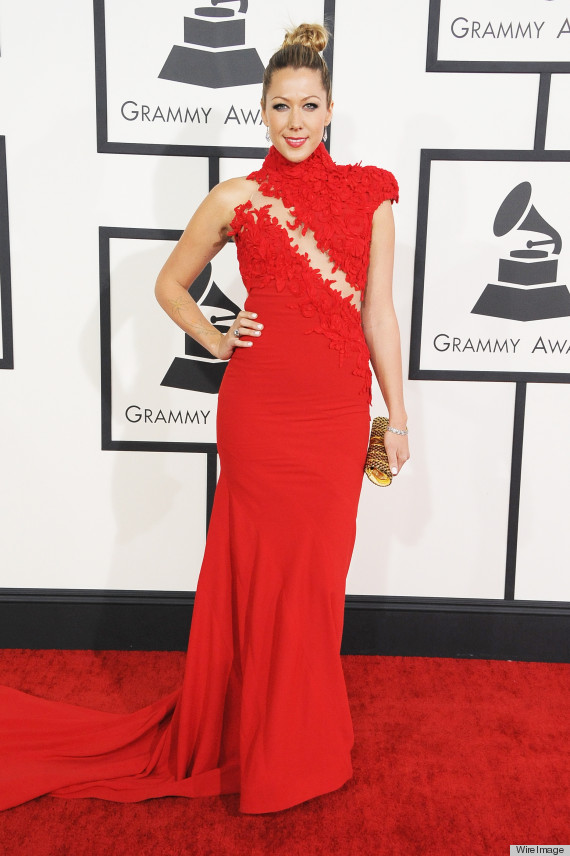 This looks like a pageant dress. Something about the long train, high neck and cross-body sheer panel makes us think she should be answering questions about world peace rather than walking the red carpet.
Paula Patton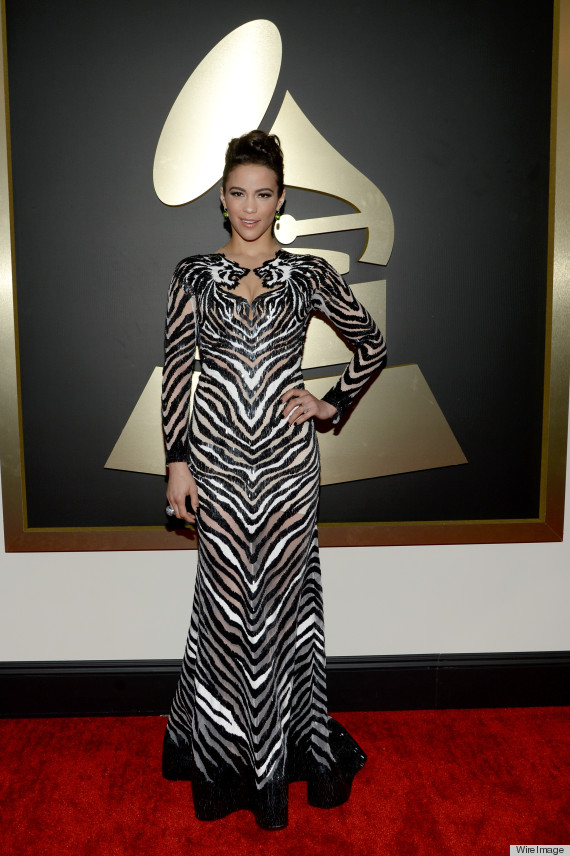 So there is such a thing as too much animal print.
Kaya Jones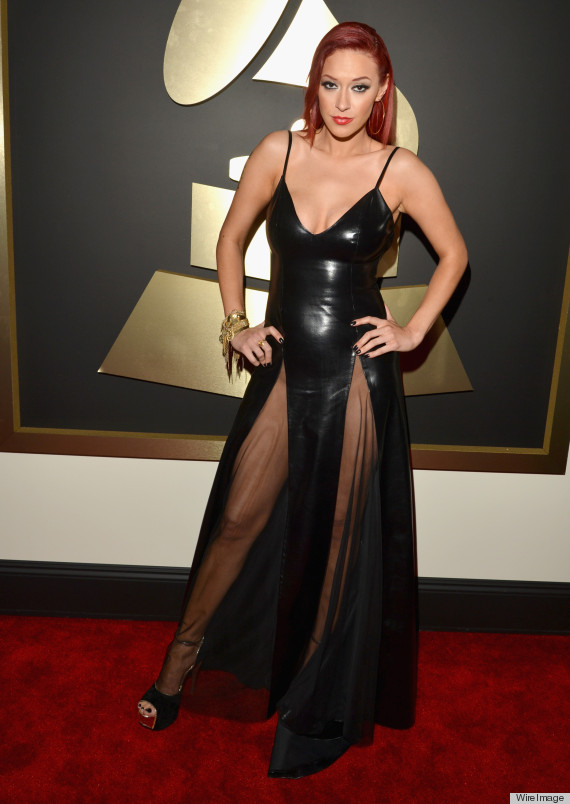 One high slit is sexy. Two high slits? Overexposed.
Skylar Grey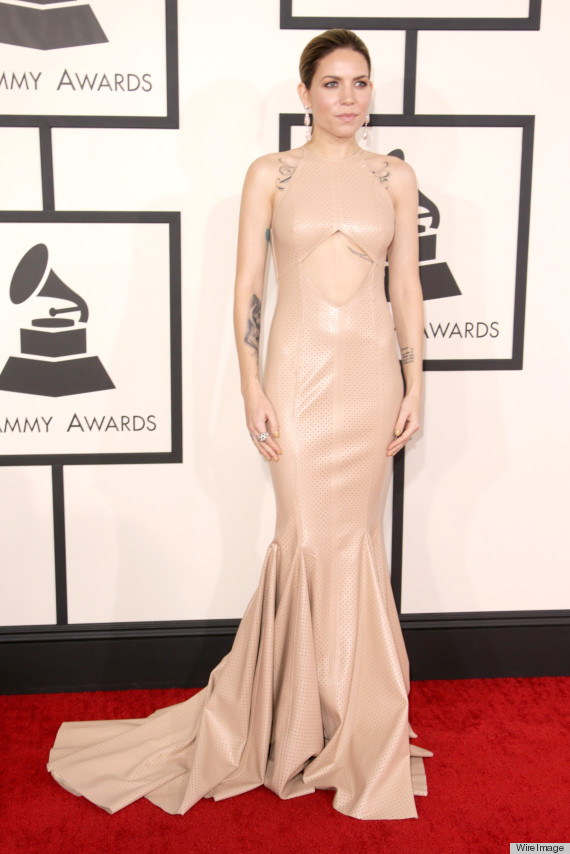 The color of her dress is almost identical to her skin color, which makes for a confusing look.
Chrisette Michele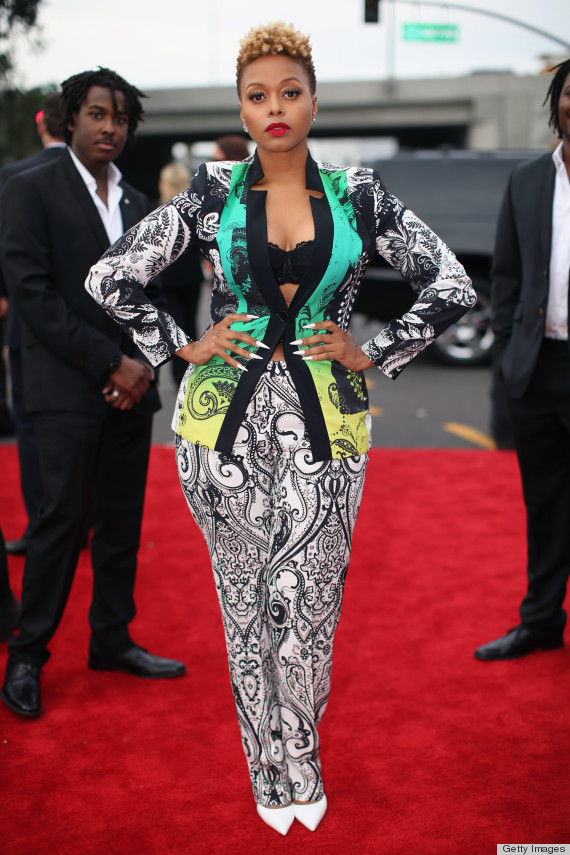 Power-clashing is great, but this outfit just clashes. There is too much going on with the pattern, the color, her bra poking out and the red lipstick.
Nadeea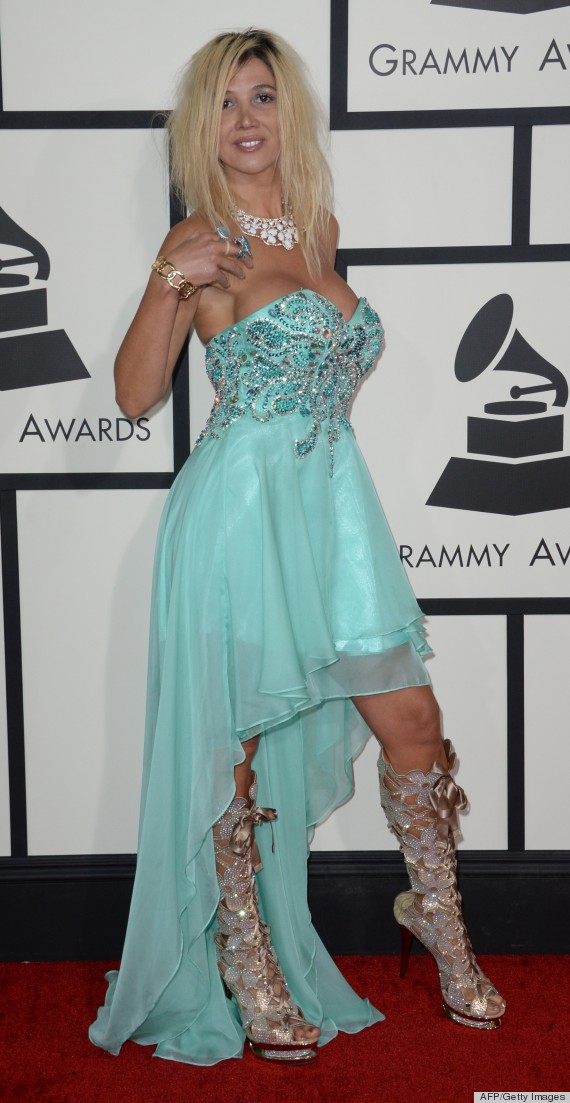 We aren't exactly sure who this is, but yikes. Her hair looks completely fried, she's popping out of her dress and those shoes look like they are from "The Simple Life." Though we do admit, that's a pretty sweet statement necklace.
See the rest of the red carpet fashion:
The 2014 Grammys Red Carpet
Want more? Be sure to check out HuffPost Style on Twitter, Facebook, Tumblr, Pinterest and Instagram at @HuffPostStyle.