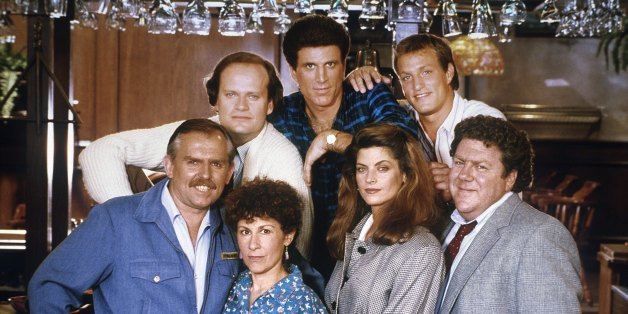 We think it's great to wear your heart on your sleeve! Or your walls.
The owner of this luxury loft in downtown Indianapolis is clearly devoted to the TV show "Cheers." Devoted enough, anyway, to paint a spectacularly large mural of Sam Malone, Carla Tortelli, Cliff Clavin and Norm Peterson across the billiards room. (The Beatles get a slightly more modest amount of appreciation.)
Well, the loft's on the market now, for $2.5 million. Let's hope there's someone else with that kind of coin who is also a big fan -- or is willing to shell out a little more for a new paint job. (As someone in the comments over on Curbed pointed out, paint is cheap -- switching out that green bathroom might cost a little more.)
Check the place out here, and tell us in the comments if you're ready for everyone to know your name as the person who loves "Cheers" this much:
PHOTO GALLERY
BEFORE YOU GO
Cheers!