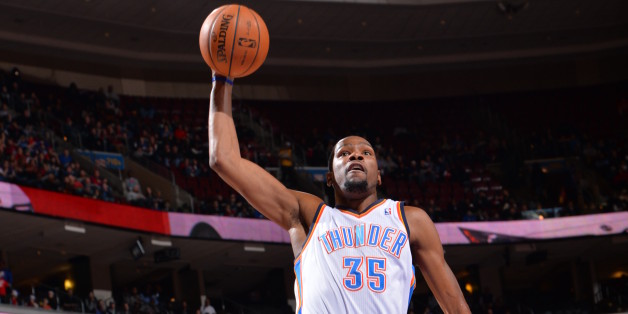 Jesse D. Garrabrant via Getty Images
Oklahoma City Thunder All-Star Kevin Durant was asked on Twitter who he would like to see participate in the NBA's Slam Dunk Contest. Somehow, despite his unreal 360-windmill dunk earlier in January, Indiana's Paul George was not on Durant's list.
Perry jones, Gerald green, Lebron, deandre jordan RT @KDorset: @KDTrey5 Who would you want to see in the dunk contest?
FOLLOW HUFFPOST