Zooey Deschanel is sweet. Zooey Deschanel is adorkable. Zooey Deschanel is sugar and spice and everything nice, so much so she'd never hurt anyone or say anything harsh.
Except, thankfully, it's been discovered that Zooey does have some negative opinions and is capable of expressing them in zinger form. The "New Girl" star is the latest Lucky cover girl, posing in Derek Lam for the March 2014 issue and delivering some refreshingly un-Zooey-like gems inside:
"I hate to say it, but chartreuse is an ugly color -- it just is."

On blousy 1980s cuts: "Not flattering, in my opinion."

"Daisy Dukes are not for people over 30. I'm just going to go out on a limb and say that right now."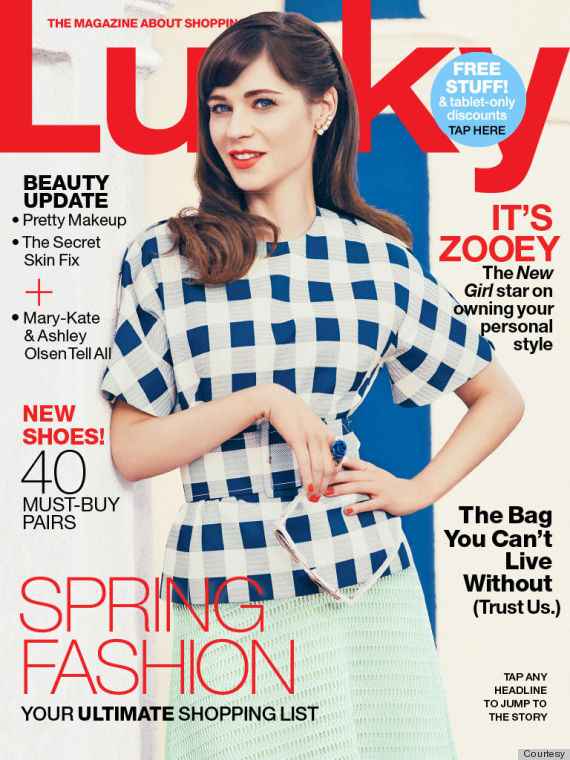 Zooey Deschanel's Style Evolution
SUBSCRIBE AND FOLLOW
Get top stories and blog posts emailed to me each day. Newsletters may offer personalized content or advertisements.
Learn more