"Es importante saber de dónde vienes para saber a dónde vas", dijo Jennifer Lopez en referencia a su video de "Same Girl", un homenaje que le rinde la estrella a su adorado Bronx.
Este viernes (31 de enero) llegó finalmente el esperado estreno del nuevo video de J.Lo --del cual hace un par de semanas ella misma nos dio un pequeño adelanto. A través de su cuenta de Twitter Lopez compartió la noticia.
#SameGirl!! Watch the video now worldwide on my @VEVO channel!!! --> http://t.co/RQ4uWLmZEs #LETSGOOO!

— Jennifer Lopez (@JLo) enero 31, 2014
"Esta es probablemente la cosa más loca que he hecho en mi carrera en música y cine", dijo J. Lo a través de un comunicado escrito en el que se presenta el video de "Same Girl".
"Llamé a mis amigas y a algunos amigos fotógrafos. Sólo tomamos una cámara, nos subimos al tren, salimos de la ciudad y corrimos por el Bronx. Nos encontramos con algunos lugares interesantes que capturan la esencia de lo que es vivir ahí y me hicieron recordar lo simple que era la vida que tenía allí. El resto era vida real", comentó la cantante de 44 años que aparece en gran parte del video usando una gorra de los Yankees de NY.
I called my gfs & some photographer friends. We just grabbed a camera, jumped on the train, and ran around the Bronx! pic.twitter.com/lgRl74i605

— Jennifer Lopez (@JLo) enero 31, 2014
"Me gusta poder hacer cosas de manera espontánea y no tener todo planeado. Entiendo por qué la gente quiere hacerlo, porque es divertido. Y es creativo y espontáneo, que es como el arte debería ser", añadió la diva latina. Hacia el final del video podemos ver a Jennifer caminando por la calle rodeada de gente feliz de encontrarla recorriendo su viejo barrio. Así se hace, J. Lo.
Mira algunas fotos del detrás de cámaras del video de "Same Girl":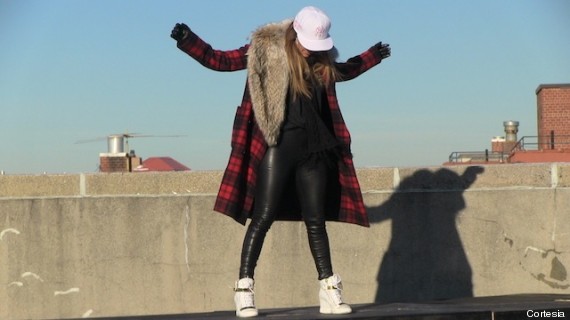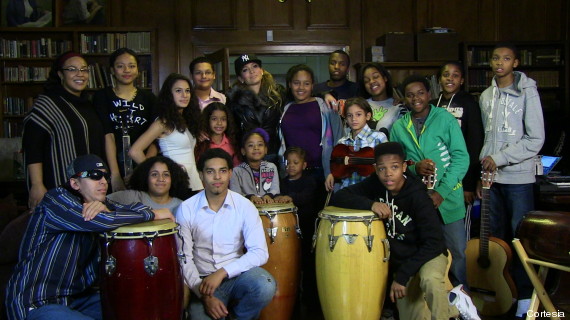 RELACIONADO EN HUFFPOST VOCES:
PHOTO GALLERY
BEFORE YOU GO
Los looks de Jennifer Lopez
PHOTO GALLERY
Los looks de Jennifer Lopez