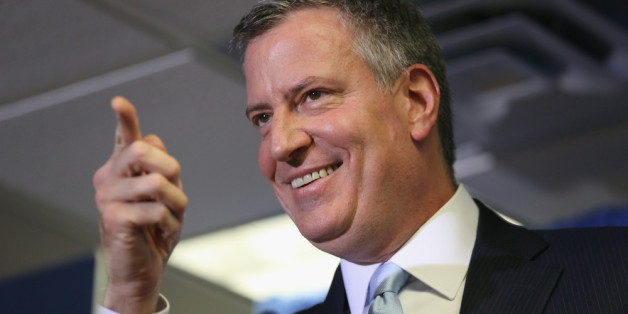 At least he didn't get bitten.
Bill de Blasio's first official Groundhog Day ceremony as New York City mayor didn't go exactly as planned, as the furry creature jumped right out of his hands.
The Wall Street Journal's political reporter Mara Gay caught de Blasio's moment with Staten Island Chuck on video:
In 2009, Chuck bit then-mayor Michael Bloomberg on his left hand.
"Chuck and my predecessor didn't always get along, let's be honest about that," de Blasio said before handling the animal himself. "But I'm hoping we can start a new day, a new relationship here."
Just like Punxsutawney Phil, Chuck saw his shadow and predicted six more weeks of winter.